The Fury III was almost at the top of Plymouth's model range for year 1966. Like the guys at Hemmings called it: A Mopar that owners could proudly show off to the neighbors. The featured car is not a time capsule, but I believe it is a beautiful build that most of you will appreciate.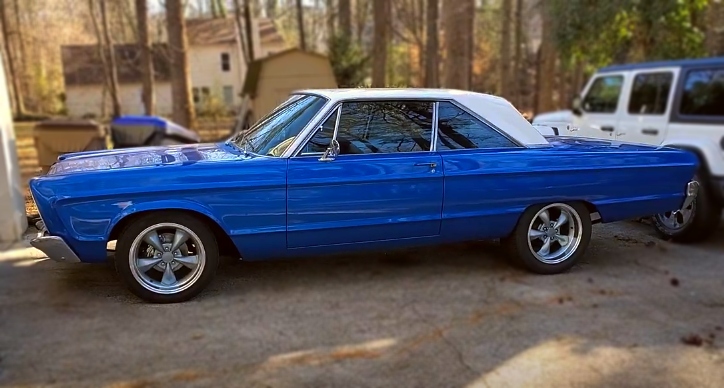 This 1966 Plymouth Fury III was built by the Horsepower House shop in Atlanta, GA. In my opinion they did a pretty good job all the way around. It's partially restored and mildly customized, still retaining its old school charm.
I love the Blue and White color combo, and the 18-inch American Muscle wheels looks good on it. I know, some will say those are too big for a classic Mopar. That's because you haven't seen it with the 22's it had before. Yuck.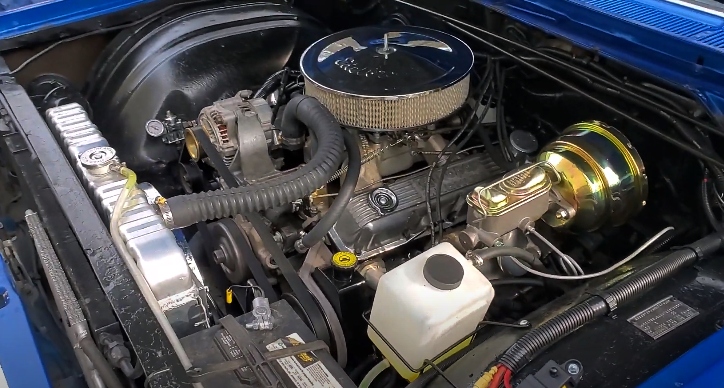 Under the hood sits a 360 V8 powerplant dressed with new parts. Edelbrock 7577 RPM AirGap Intake and AVS2 650CFM 4bbl carb to name a few. They made sure the 1966 Plymouth Fury III has a nice sound too. Shorty headers, 2.5-inch exhaust and Flowmaster straight-through mufflers seem like a good combo.
Here is a recent video filmed by Horsepower House, so you can see this beautiful 1966 Plymouth Fury III all the way around. And of course hear the Mopar sound.
Don't Miss Ronny's Plymouth Sport Fury 496 Stroker Build Story