When we talk about pony cars, the Ford Mustang is the undisputed king. While most people drool over 67-70 models, I am also a big fan of the early Fastbacks. The car we are going to look at today is far from stock. This Stallion was built for go.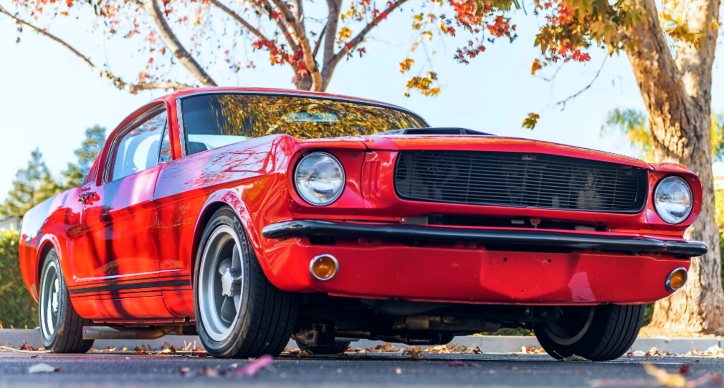 The 1965 Ford Mustang project started more than 10 years ago, but for one reason or another was never completed. The car changed hands in 2016, and about 12 months later this bad boy was back on the road. The builder enjoyed it to for a while, and at the end of 2022 he decided to move on to another project. The 1965 Mustang Fastback got sold real quick at Bring a Trailer. Let's see why.
1965 Ford Mustang Fastback Mods and Specs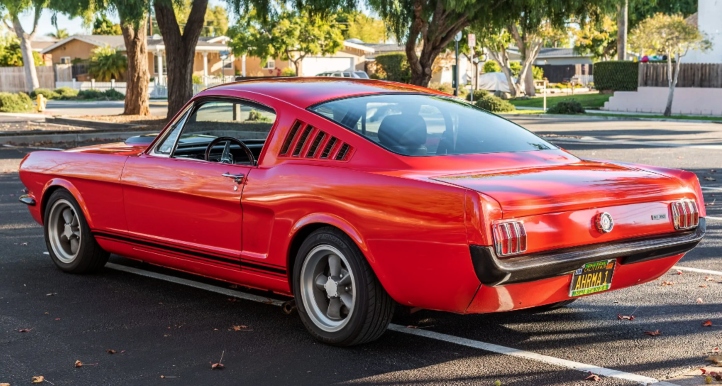 The beautiful Rangoon Red paint, 15-inch Torq Thrust wheels and killer stance will get every early Mustang enthusiast's attention. Some cool body mods including a hood and deck lid from the Ring Bros are seen when you get closer. And the dual side exhaust make the 1965 Fastback look like a vintage racer.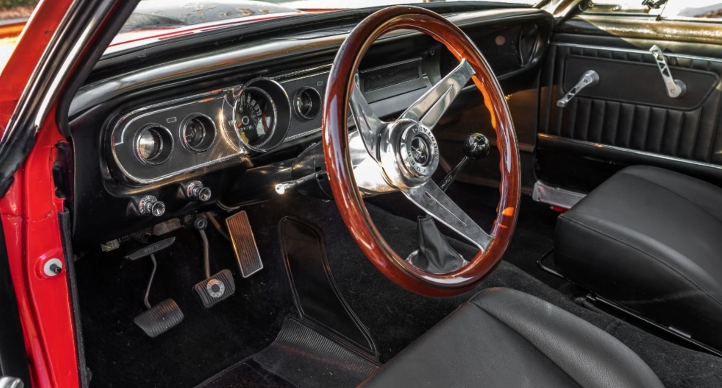 Recaro seats, Nardi steering wheel, the right amount of pedals and a Hurst shifter makes you want to jump in and ride with the winds. And the 1965 Mustang Fastback 289 HiPo is built just for that. Equipped with 8-stack injection, AFR heads, hydraulic roller cam and Hooker headers, the Ford small block engine has plenty of go.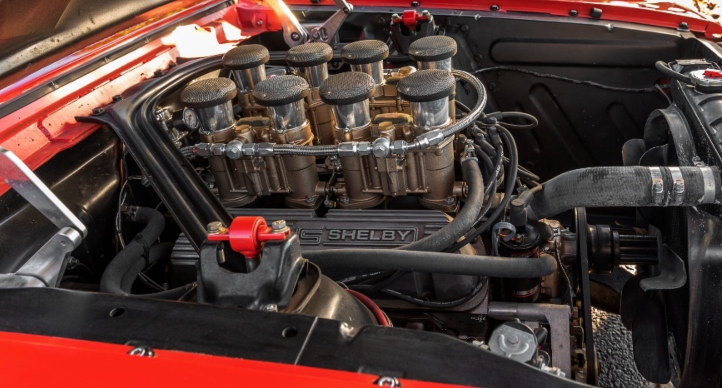 Below is a nice video filmed by Motionshooter Photography. Cold start, exhaust sounds, acceleration, down shifting, plenty of fun. Play it and you'll see why this 1965 Mustang Fastback 289 HiPo 4-speed got sold right away.
Did You See Jim's 1965 Ford Falcon 289 Ex-Drag Car Story?