Towards the end of last year we featured one rowdy stick shift Inline-6 Mercury Comet. Very cool build running high 10-seconds, the "Six Gun" got tons of love. Today I want to show you another awesome car from the SLER Racing family.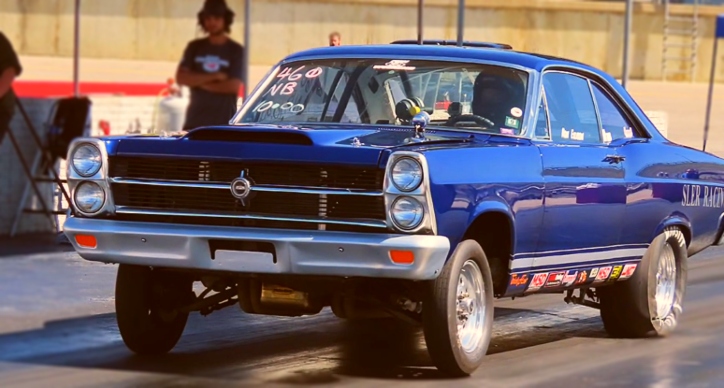 Ron's 1966 Fairlane looks real tough and sounds pretty mean. It sports a bold 545 cube Big Block Ford V8 mill, and it runs 9.90 seconds at 135 mph. And these guys are keeping it old school. All Throttle – No Bottle. Loving it.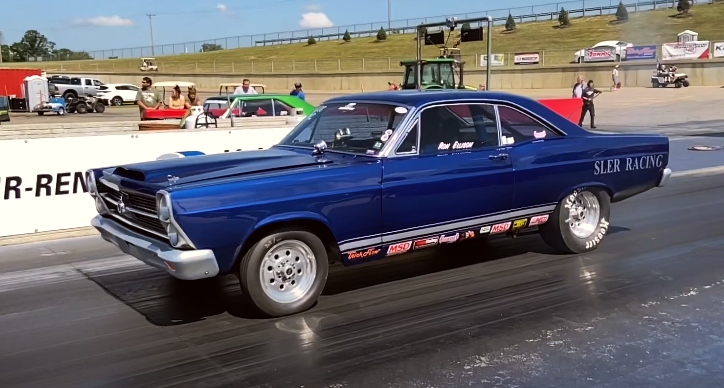 Here is a quick compilation of Ron's 545 Big Block 1966 Ford Fairlane hooking and booking. Turn up the volume, hit the play and enjoy the SLER Racing video.
Did You See the 7-Second Ford Fairlane Street Car Story?