Chris Capstick's MonteHolic addiction started way back in the 80's. He's had quite a few during the years. At one point in the mid 90's he had four at the same time. Chris became the third owner of a 1973 Chevy Monte Carlo 454 in 2002.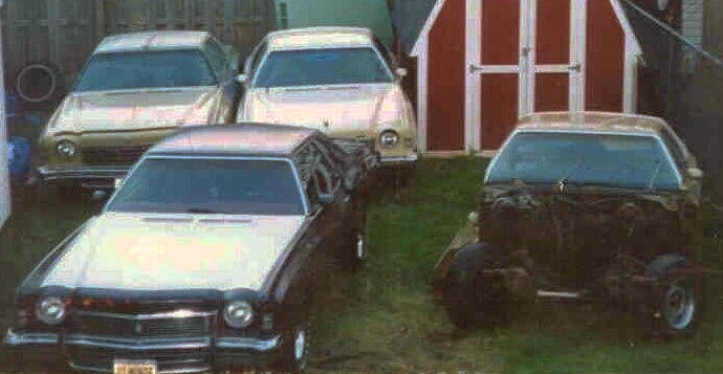 ---
I don't think I've ever met someone more passionate than him. I mean Chris even has a Monte Carlo tattoo on his arm. A true car guy.
---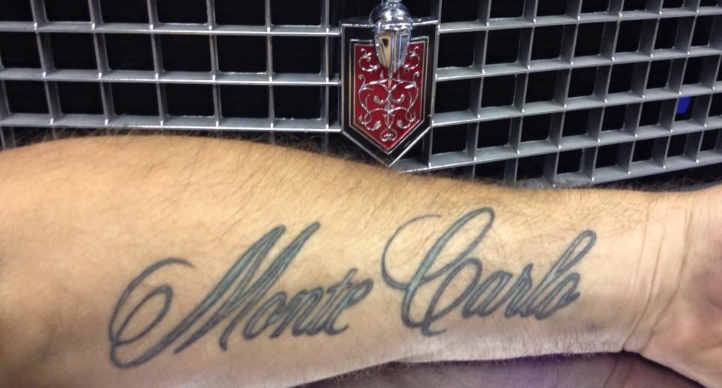 The car sat in the same spot for almost a decade before Chris bought it. It had 76,000 original miles at the time. It left the factory in 1973 as a triple black Chevy Monte Carlo with Landau Top, Tilt, Cruise, A/C, and AM/FM radio.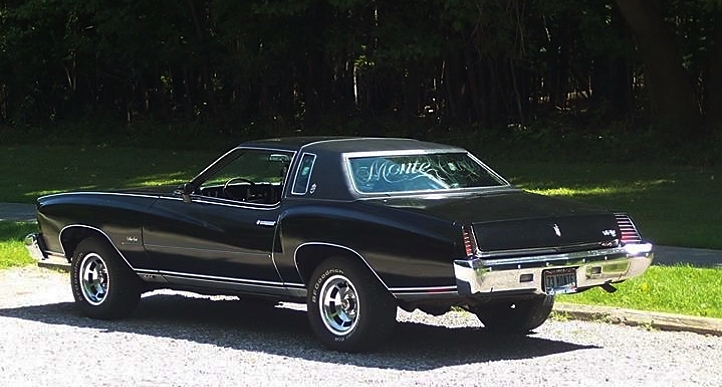 What grabbed Chris attention was the swivel seats with console and the factory LS4 454 powerplant paired with TH400 trans. After a quick refreshment, Chris enjoyed the 1973 Chevy Monte Carlo for 10 years, beating the snot out of it.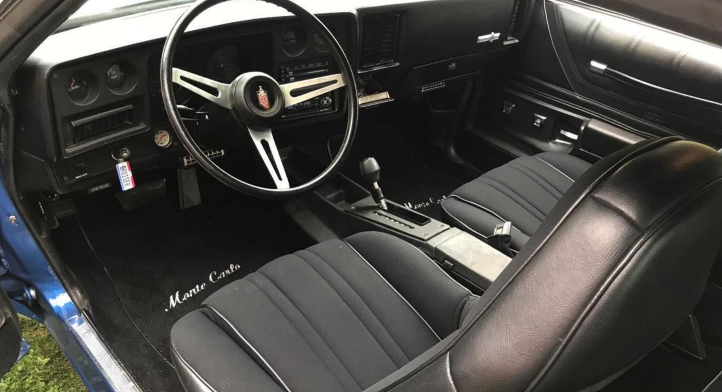 In 2013 the car was getting a bit tired, so Chris decided to redo it. He changed the color, gave it a new top, and new period-specific material interior. You might have seen it on the Carlisle's Chevy Monte Carlo 50th anniversary banner.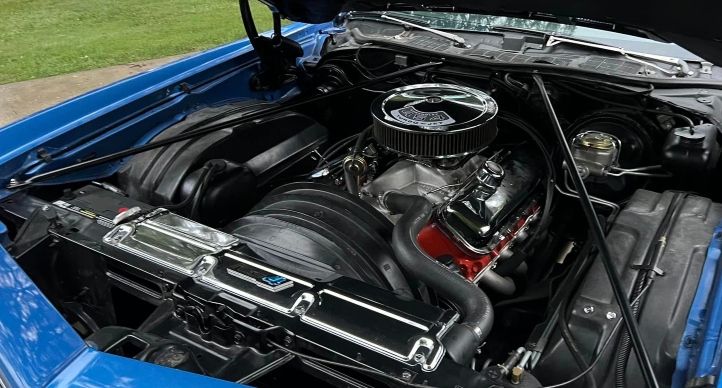 Chris also rebuilt the LS4 454 engine and the transmission and installed 3.42 gears into the posi carrier. The 1973 Chevy Monte Carlo also received a SS Chevelle hood scoops grafted into the hood with 10 inches added to them. It rides on 15×8 wheels with 275/60 tires on all corners.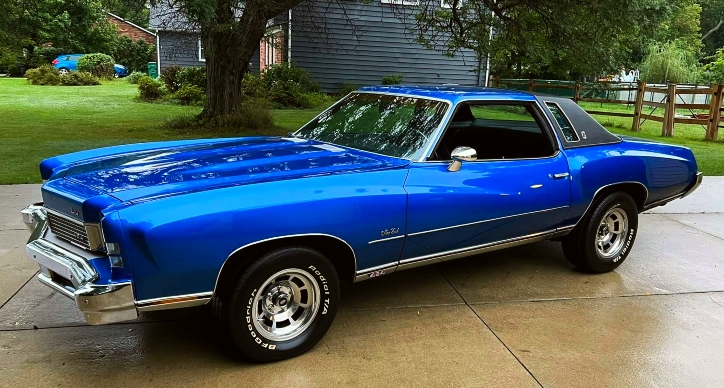 The 1973 Chevy Monte Carlo 454 was featured in several major car magazines during the years. It brought home many trophies as well, but Chris never stopped beating on it. He does smokey burnouts entertaining his grand daughter. And even takes the car to the race track occasionally running low to mid 13's.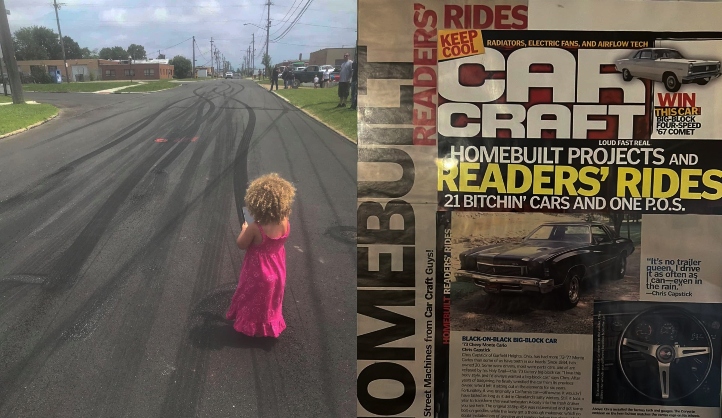 Did You See Aaron's 1971 Chevy Monte Carlo SS 454 Story?