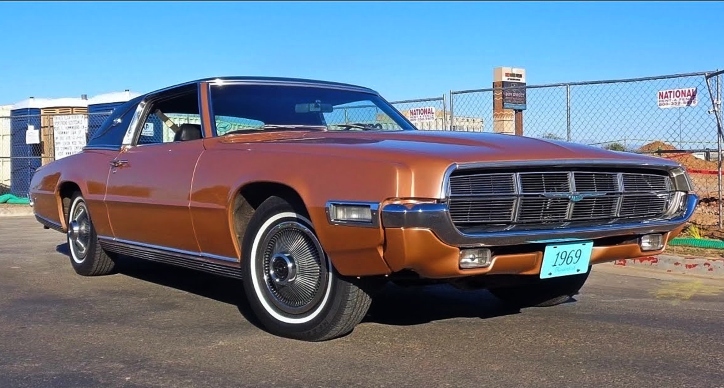 Back in the day, Thunderbirds were fairly affordable, priced at around $3400. Kelly Castle had a special connection to these cars since his high school days in the early 80s. Life happened, and he had to let go of them, but the longing for that nostalgic feeling eventually led him back to the Thunderbirds. He started his collection with a 4-door '67, added a bunch of '68s, and finally completed the set with this beauty we're checking out today: the 1969 T-Bird 429.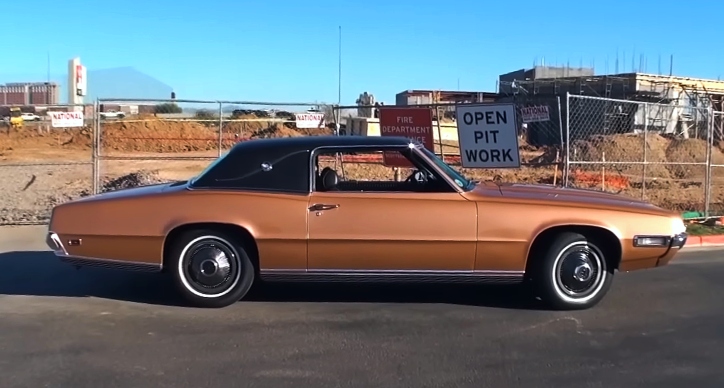 Kelly's 1969 Ford Thunderbird 2 Door Landau dressed in its stunning Copper Flame Metallic paint is a head-turner, no doubt about it. Now, you might wonder why you don't see many of these babies cruising around anymore. Well, it turns out that a bunch of Thunderbirds was crushed in the 80s, with their motors finding new homes in Mustangs. But this one has defied the odds and survived the test of time, looking as original as ever.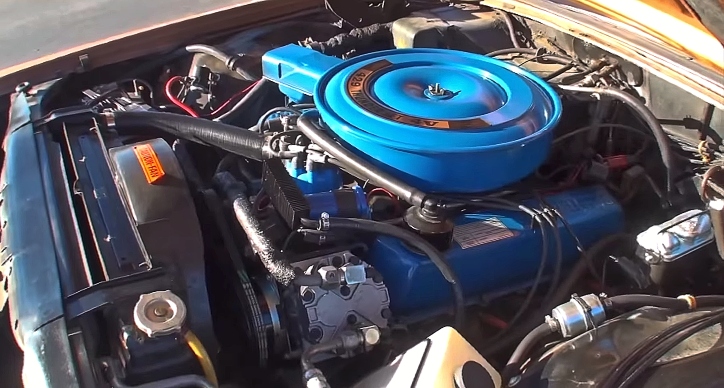 This Thunderbird packs a punch with its 429 CI V8 engine, churning out a mighty 365 horsepower. While the car didn't come with air conditioning from the factory, Kelly made sure to add it himself, and it's done so perfectly that you'd think it rolled off the assembly line that way. As the owner of an automotive shop, Kelly knows his stuff when it comes to restoring these classic beauties. He's a purist at heart, keeping the Thunderbirds as authentic as can be and steering clear of flashy mods like mag wheels or blowers.
Our friend Lou shares more of this 1969 Copper Ford T-Bird 429 in the video below. Be sure to stick around until the very end to see this baby in action!
You May Also Like This '65 Ford Thunderbird 428 Build Story