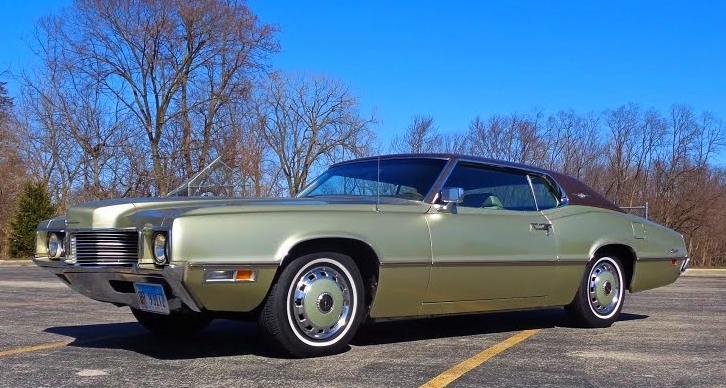 I pretty much like all the fire breathing muscle cars that came from the Big 3 in the 60's and 70's, but also love seeing a well preserved large luxury classics like this 1971 Ford Thunderbird 2-door Sportsroof. It's a highly original example with not much miles on the odometer and considering it has been repainted more than 20 years ago, the car still looks very nice.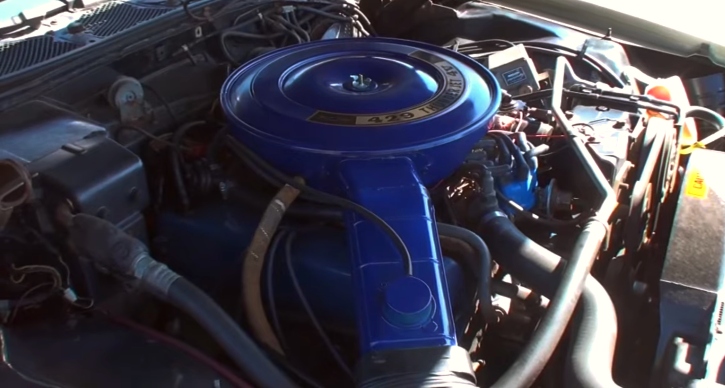 When you look under the hood of the 1971 Ford Thunderbird you see its factory 429 Thunder Jet V8 engine rated at 360 horsepower, which sounds and runs pretty good. What I love the most about this classic car is the curved back seat, it is like a couch on wheels. The owner Jim Dunham bought this car back in 2015 and shares the story in front of my friend Lou's camera.
Check out the video to see this 1971 Ford Thunderbird 429 all the way around.
---
Did You See the Story of Dave Watson's 429 SCJ Ford Torino Cobra?
---