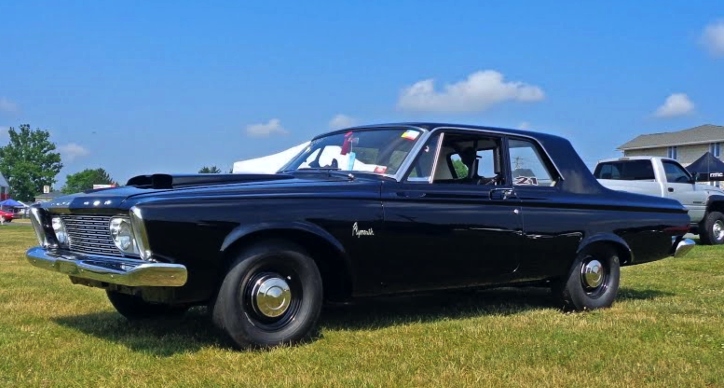 When Ed Cook was looking for a race car back in 2012, he bought this 1963 Plymouth Savoy with the assumption it was a 426 Max Wedge clone. However, it turned out that he got himself a real Super Stock Mopar and he has plenty of fun at the drag strip running a 10's.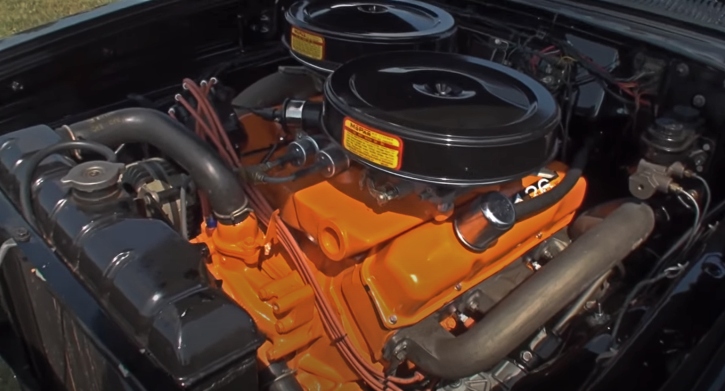 Black is bad and beautiful he says, and to back up the mean look, Ed's 1963 Plymouth Savoy hides 540 cubes stuffed into the factory 426 Max Wedge engine under the hood. He estimates the Mopar at nearly 800hp and still controls the power with the push button tranny.
Check out my friend Lou's video for the full story of this 426 Max Wedge Plymouth Savoy.
---
Did You See the Nostalgia Super Stock Plymouth Barracuda Story
---