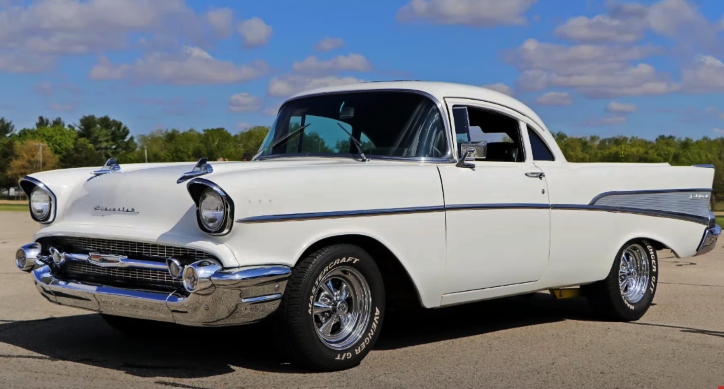 This is definitely not the only one Chevy Bel Air converted to El Camino out there, but it's definitely done very well. I can't say if it's right or wrong to do such thing to a classic, just don't mind cool custom builds, and Brett shares his Father Larry Williamson started with a car that wasn't anything special.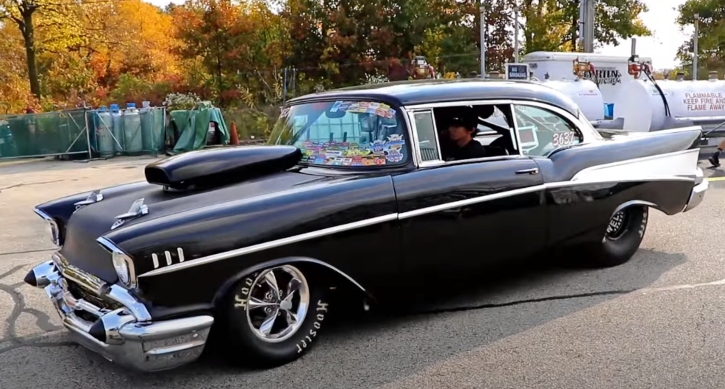 In case you don't care much about the Bel Air Wagon – El Camino conversion, you surely will enjoy watching Brett Williamson racing their '57 Chevy drag car powered by alcohol injected 496 Big Block with aluminum heads. Best ET: 5.94@117mph in the 1/8th and 8.98@148mph in the 1320.
Check out my man James Hrovat's video to see this cool Chevys' at Byron Dragway.
---
Don't Miss the Story of Jimmy Pinsky's Gorgeous '57 Chevy Bel Air Build
---