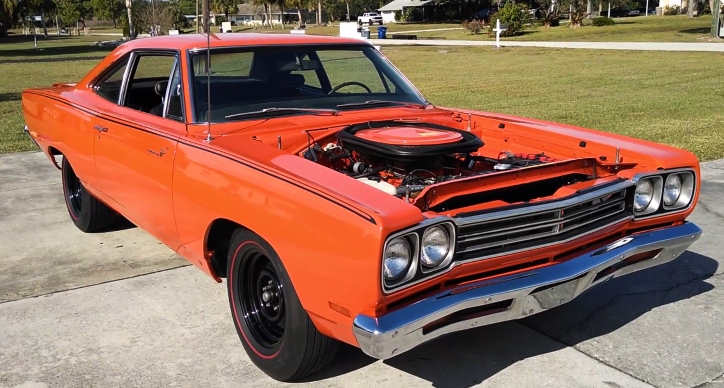 While ordering an A12 Mopar was cheaper than a 426 HEMI powered muscle car in mid '69, these B-bodies are as fascinating and rare. Standing out with lift-off Black hood and H-wheels they have aggressive look. Combined with the 440 V8 mill fed by 3 Holley 2-barrel carbs, and 4.10 geared Dana 60, the A12 optioned Plymouth Road Runner is one of the most valuable Mopars today.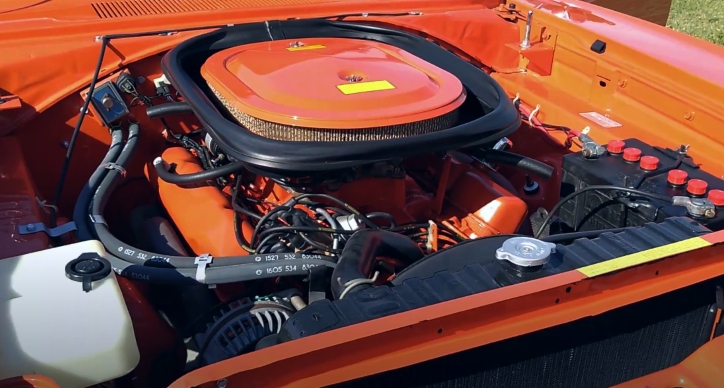 What we have here is a numbers matching and well documented A12 Plymouth Road Runner. Laser straight B-body painted in EV2 Tor Red color and Big Block running like a Swiss watch, this is a Mopar muscle car to admire. It is not for sale, we just like to share these prime examples of American automotive history with you. Play Matt Gause's video to see it all the way around.
How About Watching an A12 Plymouth Road Runner 1/4 Mile Pass?