After making a home run with the Plymouth Duster, Chrysler designers didn't do a great job with the 1973 redesign, but that was the case with pretty much all Mopars.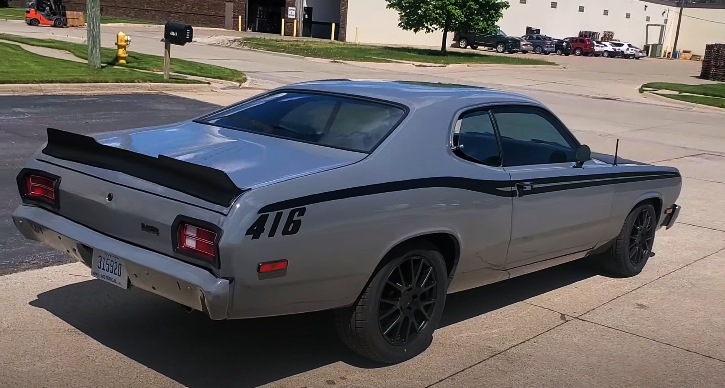 Whether you like it or not, I believe you'll agree that this 1973 Plymouth Duster definitely stands out. Few body mods, modern wheels and Hellcat/Demon paint scheme, the little A-body looks wicked. I'm not sure how much power the 340 engine stroked to 416 makes, but it surely sounds mean.
Check out Brandon Cumbee's video to see and hear more of this Plymouth Duster.
You May Also Like the Super Stock Plymouth Duster 340 Drag Racing