Something as traumatic as a car accident can have a lasting effect on injury victims. PTSD can cause psychological suffering and emotional pain. This pain can manifest physically, such as increases in heart rate and heavy breathing.
If you are suffering from PTSD due to a car accident you weren't at fault for, you may be owed compensation for your struggles. More information is available on how car accident attorneys can help you receive compensation for your damages after an accident.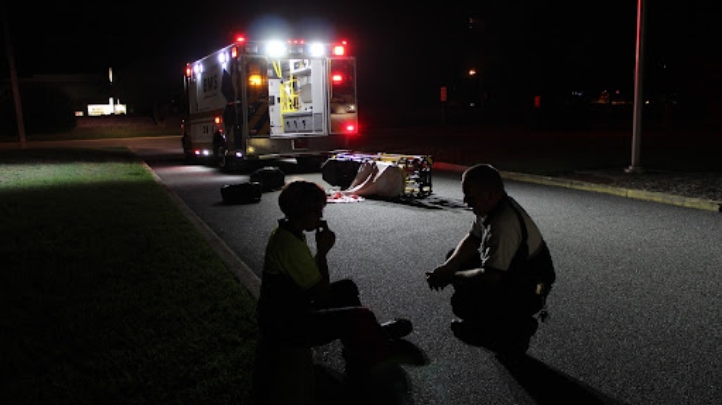 What Is Post-Traumatic Stress Disorder?
Car accidents are one of the most common causes of traumatic experiences and can have devastating mental health consequences for victims. Post-traumatic stress disorder (PTSD) is a type of anxiety disorder that may occur after a car accident or exposure to other frightening events. It can cause extreme fear, anxiety, and emotional distress.
Symptoms of PTSD
Common symptoms of PTSD after a car accident may include:
Difficulty sleeping or nightmares, including flashbacks to the traumatic event
Avoidance behavior, such as avoiding driving in certain conditions or on certain roads
Hypervigilance, or excessive awareness of one's surroundings that can lead to feelings of paranoia
Feelings of guilt or shame, even if the person was not at fault for the accident
Difficulty concentrating and memory problems
Intrusive thoughts about the traumatic event
Panic attacks, especially in situations that are similar to the accident
Emotional numbness or detachment from activities and people that were once enjoyable
Irritability, depression, and anxiety
How Is PTSD Treated?
If you are experiencing these symptoms after a car accident, then you should seek help. A mental health professional can diagnose PTSD and recommend treatments that may include counseling, medication, or both.
Treatment for PTSD often involves cognitive behavioral therapy (CBT), which helps people learn how to manage their symptoms and create healthier coping strategies. With proper treatment, individuals can learn how to live a productive life after experiencing a traumatic event.
Get Diagnosed
The first step in treating PTSD is to get a diagnosis from a mental health professional.
Individual Therapy
Most people with PTSD benefit from one-on-one counseling sessions with a therapist who can help them identify their triggers, learn new coping skills, and gain a better understanding of their reactions. CBT is a common form of individual therapy used to treat PTSD.
Group Therapy
Group therapy can be an effective alternative for those who feel more comfortable sharing their experiences with others who have had similar traumas. In these sessions, members can provide support to one another and discuss strategies for managing symptoms.
Medication
Antidepressants, anti-anxiety medications, and other drugs are sometimes used to help reduce PTSD symptoms. However, these medications may not always be necessary or suitable for everyone. Speak with a medical professional before beginning any new medication regime.
Speak to an Attorney About Your PTSD After an Accident
PTSD can be a debilitating condition that affects every aspect of life, from work to relationships. Victims of car accidents should seek legal help if they are suffering from PTSD. An experienced car accident attorney can help you understand your legal rights and seek compensation for the emotional distress caused by the traumatic event.