The 1969 Fastback has always been one my favorite classic Mustangs. Iconic body design and great engine options, this is American muscle at its finest. But the featured car in this article is on a whole new level. This Supercharged Coyote '69 Mustang might very well be the hottest restomod I have ever seen.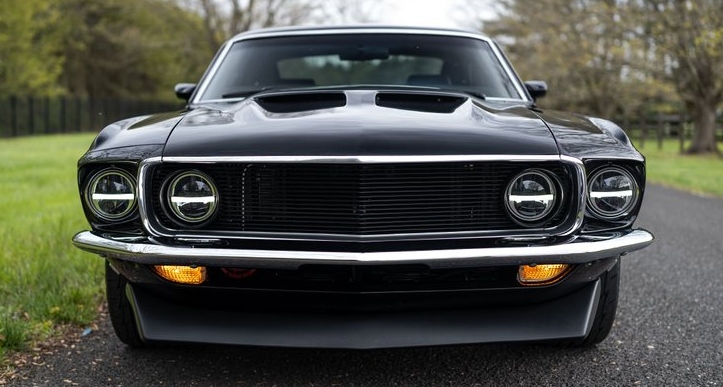 This 1969 Ford Mustang was sold at NR Classics for $230,000. And if you think this is just another trailer queen, you are wrong. Yes, it is highly customized all the way around and the attention to detail is outstanding. But when I heard its sound and watched the road test, my knees went weak. Let me tell you a bit more.
1969 Ford Mustang Restomod Specs
The immaculate 1969 Mustang Fastback has tons of cool body mods, but it retains its classic appearance. Fiberglass hood with dual scoops, custom chin spoiler, Ring Bros door handles, and 2-piece Shelby Racing wheels are the most noticeable.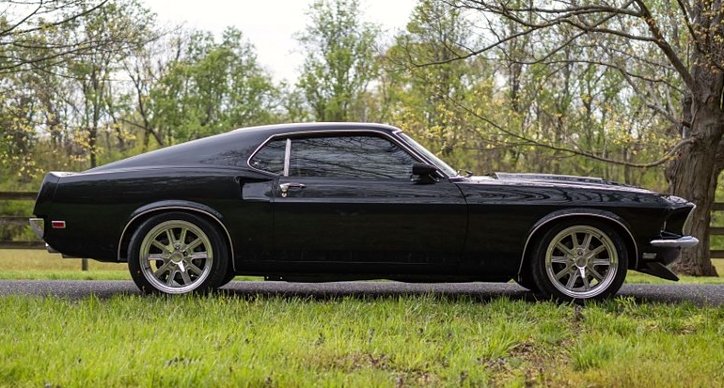 The interior is all custom, and in my opinion it looks much better than any modern Mustang. ProCar seats, beautiful center console, three spoke steering wheel, Dakota Digital gauges, Billet aluminum pedals, etc. invite you to ride the winds.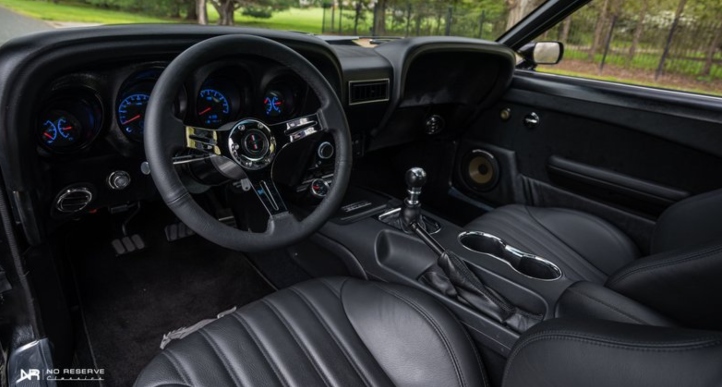 Of course everything underneath the 1969 Mustang restomod is top shelf parts. Let's talk about the muscle. The Roush Supercharged Gen II Coyote kicks in 750 horses. The power is controlled by six speed manual with McLeod Racing twin disc clutch and Detroit Locker Ford 9″ with 3.70 rear gears.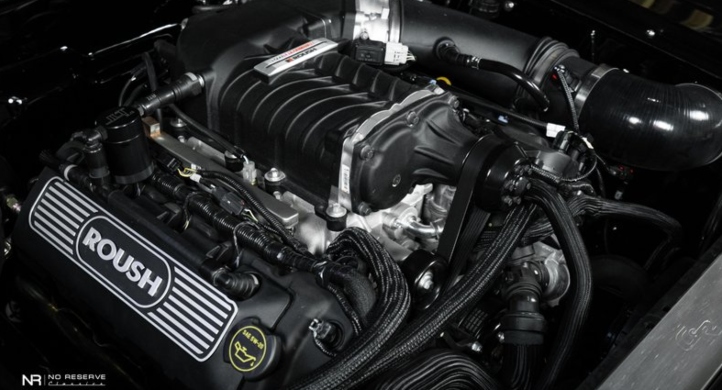 The guys at NR Classics have done a great road test video. Make sure you turn up the volume as the Dual X-pipe exhaust will make your heart skip a beat. Enjoy.
Did You See Ed's 600hp 347 Stroker 1969 Ford Mustang Story?