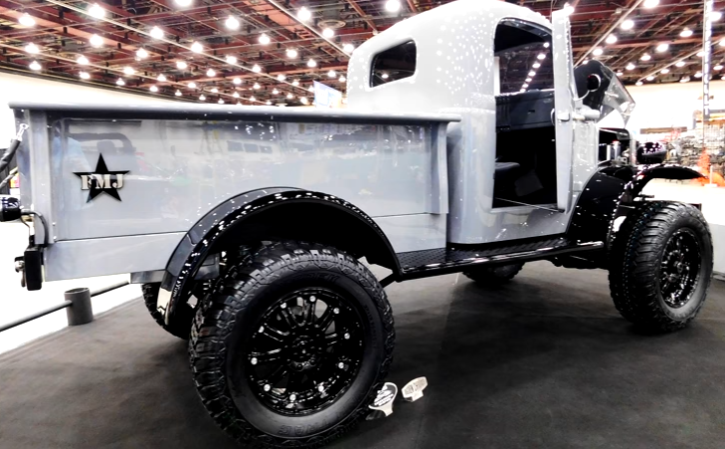 Weaver Customs are regular participants at the Detroit Autorama car show and every year they bring an outstanding hot rod. In 2017 however they surprised everyone by displaying a radical 1941 Dodge Military truck build called "Full Metal Jacket" rather than another high end custom muscle car.

The Full Metal Jacket Screams God Bless America!
Weaver Customs latest project retains its original appearance, but combined with modern technology. Their 1941 Dodge Power Wagon sits on custom chassis and four link suspension. The unique bed is made of tropical South American wood and inside the cabin you will see a 1911 Colt. The power comes from a turbocharged 4BT Cummins motor attached to TH350 trans.
Check out my man Scottie's video from 2017 Autorama. Watch, Enjoy & Share!
Dodge Power Wagon Build On Hot Cars