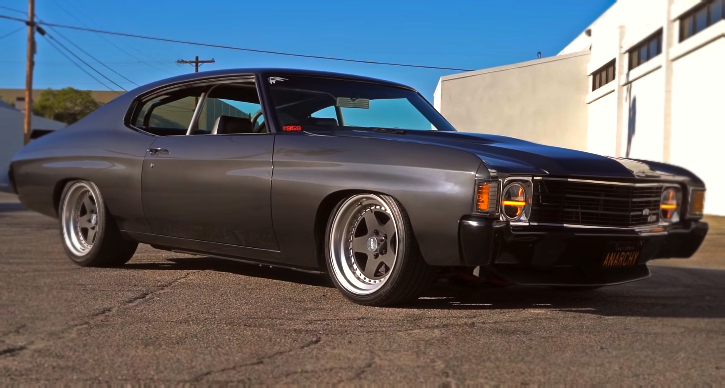 Luis (owner and builder) says the 1972 is the only Chevrolet Chevelle he would ever touch and he has a cool story from his youth to justify that. He has transformed this bowtie into one menacing pro touring beast that goes by the name "War Machine" and it certainly stands out from the custom built Chevelles' we have featured.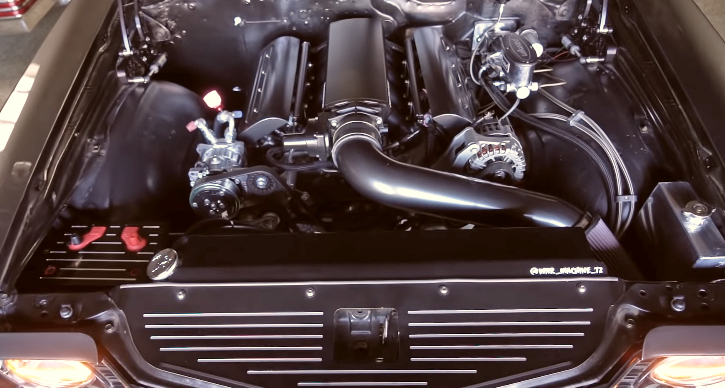 The color is just the perfect match for that name, the wheels are not something you get to see on muscle cars, and in case you don't see his 1972 Chevrolet Chevelle coming, you'll definitely hear it. Luis has a rowdy LS3 engine in it paired with a stick shift and hell of a suspension as he likes to drive this beast real hard.
Check out AutotopiaLA's video to learn all about the Chevy and see it flexing muscle!
---
You May Also Like Rick Crow's 1,000hp Chevrolet Chevelle SS Video
---