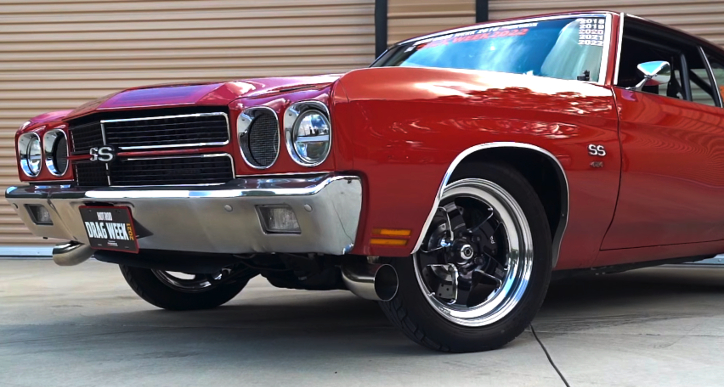 When Mark Mannor acquired this 1970 Chevy Chevelle about a decade ago, his initial idea was to rebuilt it to factory specs. Well, that was long time ago, and today his bowtite is one of the baddest street/strip muscle cars.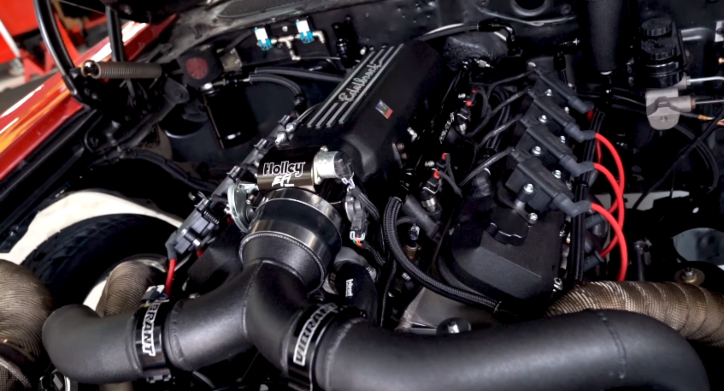 I am sure many of you have seen Mark's outrageous 1970 Chevy Chevelle at Drag Week as he attended 5 events. It currently packs a stroked out 454 Big Block with pair of turbos good for over 1,000hp controlled by fully built manual valve body TH400 with trans brake. Mark runs flat 9's with this set up, but shares he will be getting a new engine for the beast in near future. He is one of those car guys, that just keep going!
Play Hot Rod Heaven's video to see all about Mark's Twin Turbo Big Block Chevy Chevelle build!
Did You See Joe's Blown 454 Big Block GTO Build Video?