Accidents are an unfortunate part of driving automobiles, but few people expect to be in a situation where the other party drives away and flees the scene. This situation can be extremely shocking and alarming, but the actions you take directly after a hit-and-run are vital when it comes to holding the other party responsible for their actions. Keeping a cool head and remaining calm, while taking the correct measures will give you the best chance possible to end this type of scenario favorably.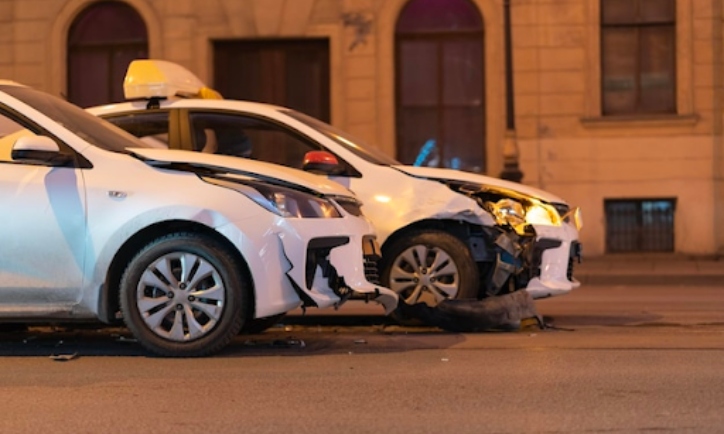 First Steps
After any accident, the first thing you are going to want to do is to get your car to a safe location if possible. It is common for some people to get in an accident, only to get out of the car in the middle of the road and wander around looking at their vehicle. This is extremely dangerous and can lead to the possibility of further accidents, so make sure you get to a safe location if your vehicle is able to drive. The next thing you are going to want to do is to make sure everyone is okay and call 911 if someone has been injured. Safety is obviously going to be the first thing on your list of actions to take, but once this is accounted for, it is crucial to start building your case against the individual that drove away.
Record the Details
Right after an accident, the details are going to be fresh in your mind. Because of this, you are going to want to write down everything you can remember about the vehicle and the incident. Make note of the color of the vehicle, the make and model if you were able to make this distinction, as well as any other factors that may help find the individual responsible. The more details you write down, the better it is going to be for any attorney that you may hire to help you in your case. Even if a detail seems small or meaningless, jot it down just in case. It is common for details to be forgotten days and weeks after an incident, which is why it is so important to get this information documented as soon as possible.
File a Report
You are going to want to call the police and make a report right after the incident. The police are going to be a big part of your case, as they will provide documentation and proof of the incident. They will take your statement and do everything in their power to find the other party. You should also take pictures of your vehicle and of any injuries that may have occurred. If there has been a collision, there is a decent chance there will be paint marks on your car, broken pieces from the other vehicle, or any other number of things that may possibly help to identify the other party. One of the great things about the current time we live in is the fact that there are cameras nearly everywhere. If a vehicle has hit your car and driven away, there is an extremely likely chance that they were caught on a surveillance camera. Additionally, many people have cameras mounted on their dashboards, so make sure you check with anyone that pulled over who witnessed the accident. They may have the footage you need to positively identify the other party. Make sure you also get witness statements from anyone that saw the accident and have them provide a statement to police if they are willing to do so.
Get a Lawyer
Documenting the incident is vital, but hiring representation for your case may be even more important. The actions you take after an accident will hopefully provide your attorney the information they need to win in a court of law. If you find yourself being the victim of a hit-and-run accident, you are going to have to go to bat for yourself. At the same time, you need a lawyer that will fight for you with everything they have. Locating an attorney as soon as possible will radically increase your chances of winning in court. In order to find car accident lawyers in Destin and Miramar Beach, you can simply get online and search for reputable car accident lawyers in your area. It is well worth it to search through testimonials and get an accurate portrayal of the effectiveness of any lawyer you are considering hiring.
Car accidents are scary and can easily put a victim in a mental haze, especially if the other party is responsible and has fled the scene. However, don't allow a person who does this get away with their heinous actions. Keep a cool head, document the incident in every possible way and hire an attorney as soon as you possibly can. Luckily, it is nearly impossible to get away with a hit-and-run with the volume of cameras that are present everywhere in society today, so be proactive and hire legal representation as soon as humanly possible.