Some of you probably remember this 1972 Plymouth Duster. We posted couple of photos last year and there was a big discussion whether we should call it restored or restomodded. I don't really care. I just love it the way it is, and so as the owner.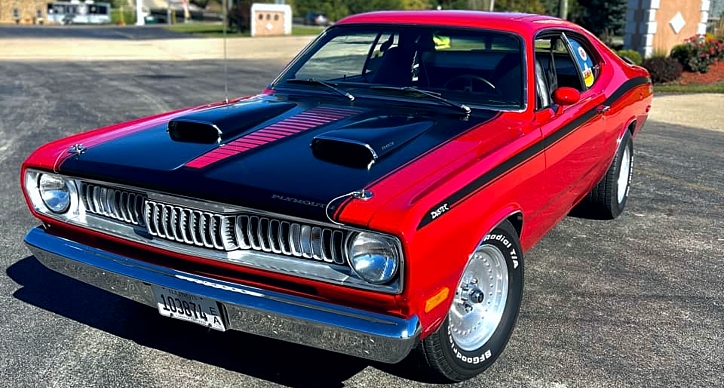 Michael A Irwin's 1972 Plymouth Duster
The Mopar was built by Lyle Timmerman. A skillful hot rodder responsible for plenty of top notch builds. Lyle shares that the suspension and most of the parts used on the 1972 Plymouth Duster are stock. With the exception of the 383 Big Block of course.
The car was stripped to bare metal, then painted with rust inhibitor and sealer. The beautiful paint is Chrysler's Bright or Flame Red (PR4). The hood was chemically dipped, painted flat black and then it received a satin clear coat. While the dual scoops are not correct for the 1972 Plymouth Duster, those are OEM and look great.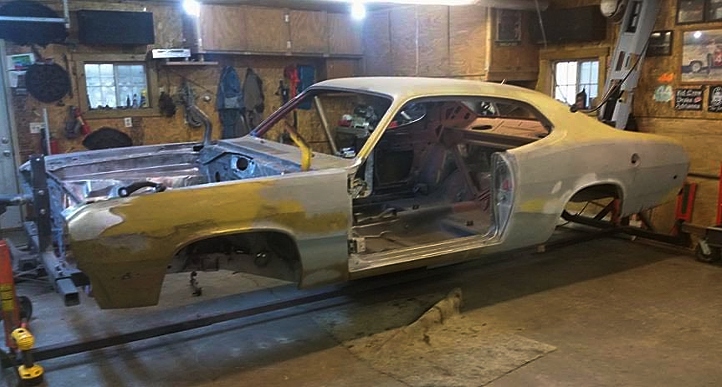 The 1972 Plymouth Duster interior looks as neat. New glass, new seat covers by Classic industries, custom floor mats, new dash lights. The factory instrument cluster is restored and the odometer is reset to corespondent with the engine rebuild.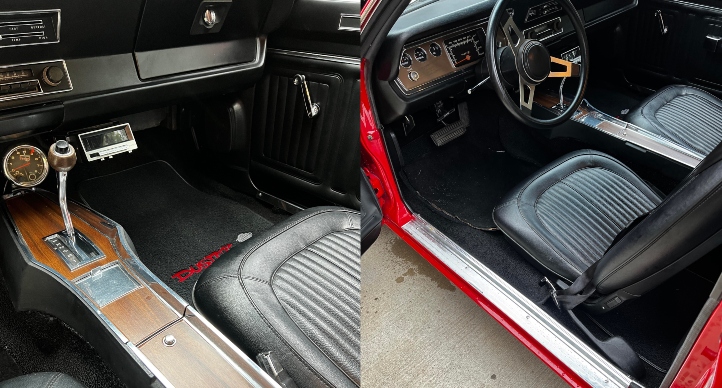 The Plymouth Duster 383 4-Barrel Engine
Powering the Plymouth Duster is a well massaged bored .30 over 383 Big Block from 1965. New pistons, polished crank, aluminum heads, Competition cam and lifters, the list goes on. The aluminum intake is powder coated and topped with Holley Street Demon 750 carb. The factory 3-speed is rebuilt with mild shift kit and 2500 stall. The rear end is 3.23 geared Sure Grip 8¾ with DR Differential axle bearings.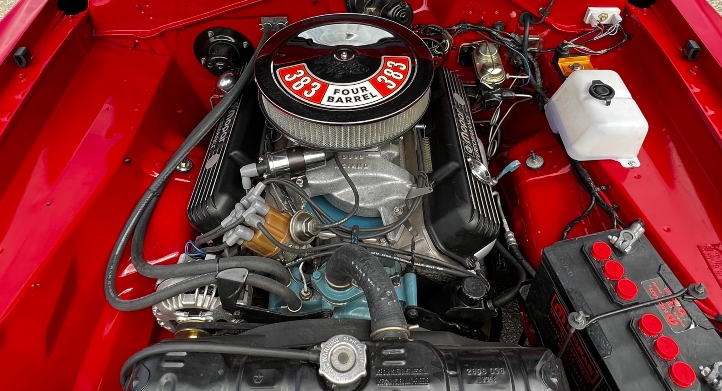 Restored or restomodded, this 1972 Plymouth Duster is one awesome Mopar. I am glad to have it featured on Hot Cars, and hope Mike will enjoy it for many more years.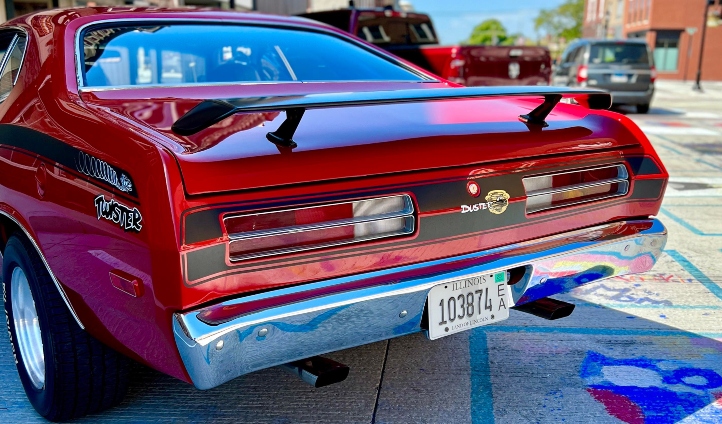 Did You See Dale's Plymouth Duster Pro Street Build Story?