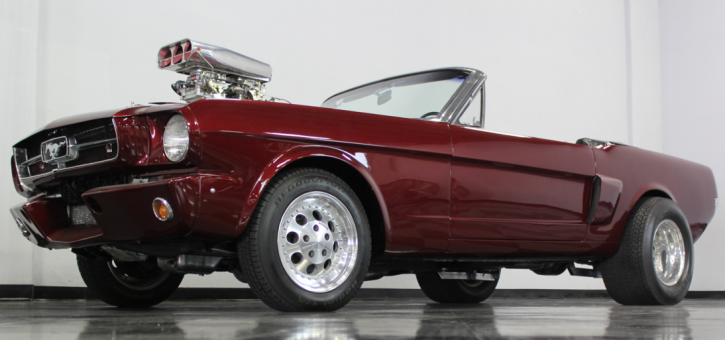 Convertible 1965 Mustang Built for Drag Racing!
The Ford Mustang is one of the most recognizable cars worldwide – it is hard to imagine any car with more racing heritage. The Mustang was initially produced in 1964-65, and this is one of the first muscle cars ever built. As the iconic brand enters its 50th year of existence, those behind this truly American car have taken a classic and made it better.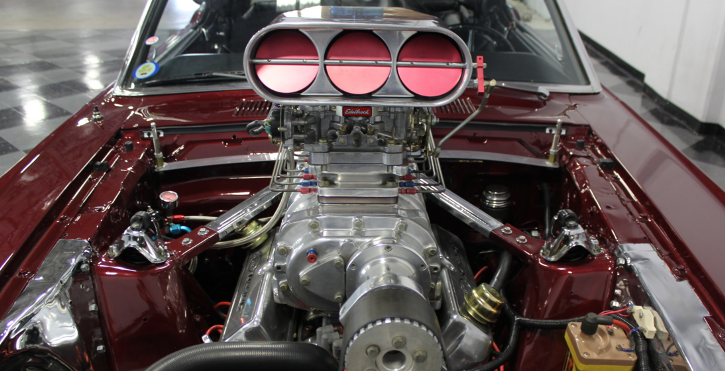 It is hard to miss the giant blower sticking out of the hood of this custom-built 1965 Mustang Convertible. Its purpose is to sucks in the air through Edelbrock carburetors for the purpose of routing it down to a Ford 302 V8 engine. For the speed hunters this Supercharged 1965 Ford Mustang has a bottle of Nitrous as well.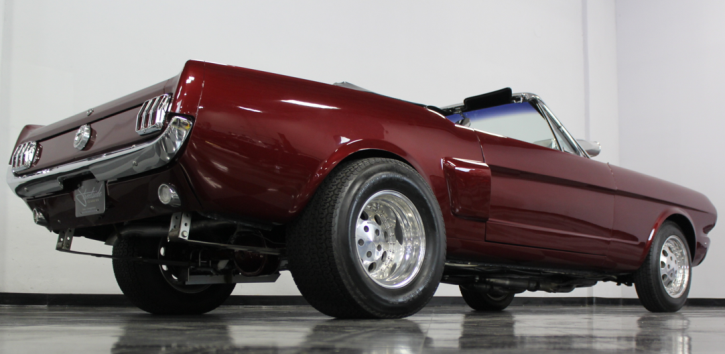 If you look closely, you will notice the higher profile at the back of the pony and the tires around the alloys at the rear being wider than those at the front, which means only one thing: this Burgundy Red Convertible '65 Mustang is built for drag racing.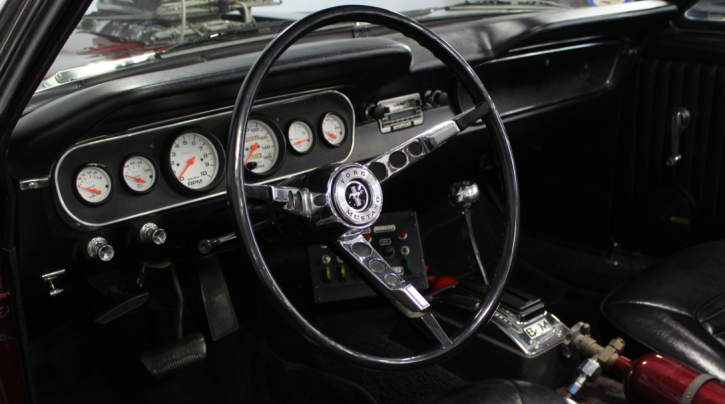 The driver sits in a bucket seat, and fires up the engine with a Start button. Since it was built for drag racing, where time is of the essence, the Supercharged 1965 Mustang Convertible features a three-speed automatic transmission that comes with a B&M shifter to complete the look along with the 3-spoke steering wheel and Autometer gauges.
Check out the video from Streetside Classics. Watch, Enjoy & Share!
Supercharged 1965 Mustang Convertible on Hot Cars