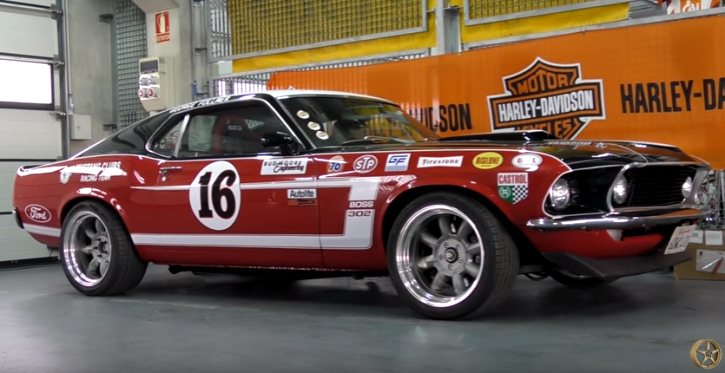 George Follmer Mustang Boss 302 Trans Am!
The well known American racing driver from Phoenix, Arizona George Follmer has been competing in variety of races during his career. His name can be seen on the Motorsports Hall of Fame of America and what we have here is a tribute to the 1969 Ford Mustang Boss 302 which he raced at the 1969 SCCA Trans-Am series.
For those of you who are familiarized with the TA Racing series and have seen George's original #16 Mustang Boss 302 won't be hard to tell this is a replica. The 1969 Mustang #16 race car never had a hood scoop, the wheels are a bit different as well, but still a nice car right?
Check out the video to hear the brutal V8 voice of this muscle car. Watch, Enjoy & Share!
1969 Mustang Boss 302 Race Car Restored