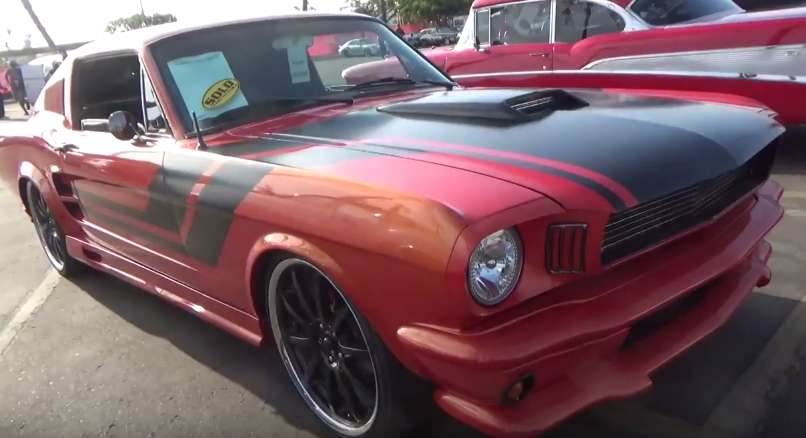 The Most Unique Custom Built 1965 Mustang Coupe Ever?
No matter how many custom built classic Mustangs you have seen in your life I bet you have never seen anything like this 1965 Mustang Coupe. The team behind this build is called Mo-Town Cars and is based in Modesto California. These guys have spent over 400 men hours on the metal work only and have created a truly unique restomod.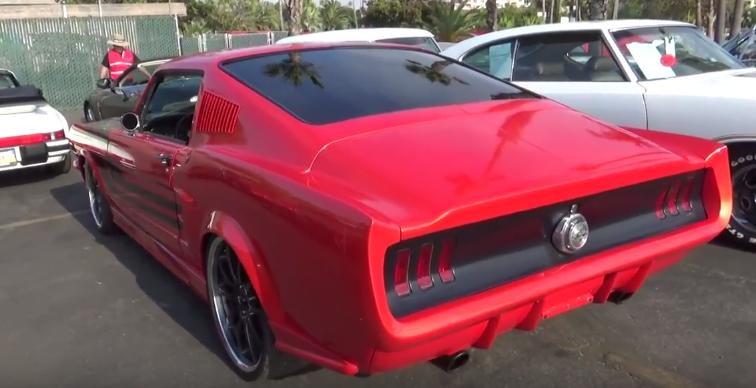 What has started life as a 1965 Mustang Coupe has been crossed with a 1968 Ford Torino Fastback and rear tail piece of a 1967 model with sequential led lights. I guess you can call it MusTorino. After the tremendous body work is completed this custom built 1965 Mustang coupe is sprayed with unique mix of Viper Red and Orange Gold accented with Satin Black stripes.
Compared to the insane exterior the interior of the MusTorino seems very simple. It features 1966 model Pony seats and Sport GT steering wheel. When it comes to power this custom built 1965 Mustang counts on 302 4-barrel V8 motor from year 1972 dressed with valve covers and aluminium heads from Edelbrock and linked to Automatic gearbox.
The restomod was recently auctioned and sold at the Russo and Steele Newport Beach and Rich from Mustang Connection has filmed it. Check out the video to see it all the way around and don't forget to SHARE!
Custom 1965 Mustang 427R with NASCAR Engine