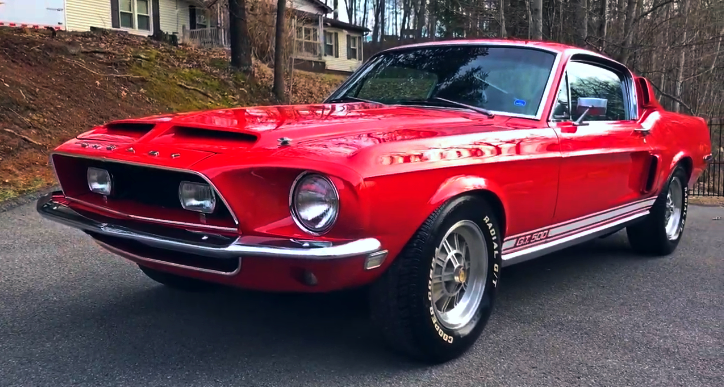 Everyone loves to see rare original classic Mustangs, but here is a beautiful 1968 Shelby GT500 clone. The car has a nice appearance, the interior is in good condition and the engine compartent is neat. It sports a well dressed 427 side oiler paired with 4-speed manual transmission.
With that being said, I'm with mixed fellings about this 1968 Mustang. I mean, this is a real S-code 390 car, which if properly restored would be probably worth more than a Shelby GT500 clone. I don't mind clones, but think people should build them off a six cylinder cars and not GT's.
Check out the American Mustangs video and share your thoughts on this build!
---
Did You See Rick McElheran's 861 horsepower 1967 Mustang 427 FE? 
---
---
---