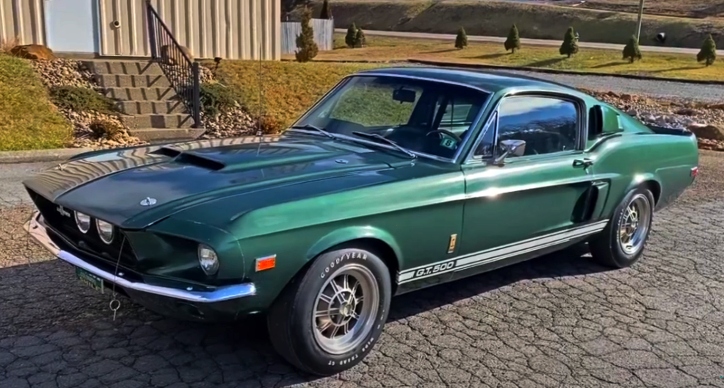 Purchased new in Denver, Colorado and spent its entire life there this 1967 Shelby GT500 has been sitting on jack stands since 1986. It shows 31,000 miles on the odometer and its all original including the paint, just an amazing find.
The GT500 Mustang wasn't running when the guy got it, but after the proper maintenance it's ready to rock. It's not a concourse car, but these classics are original only once and that 428 engine paired with a 4-speed is a blast to drive.
Check out the American Mustangs video to see all about this 1967 Shelby GT500.
---
You May Also Like Rick's 427 FE Powered 1967 Ford Mustang Video
---