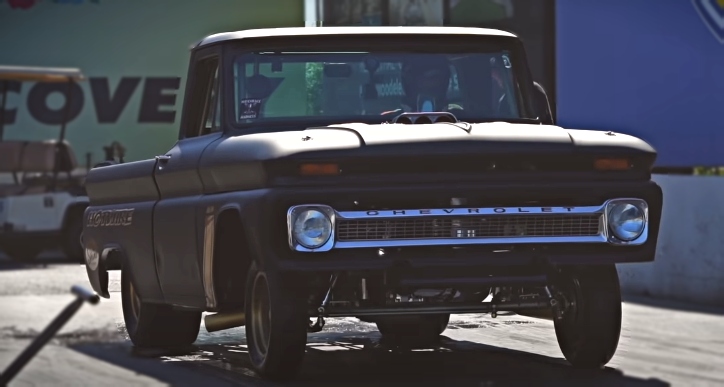 I am not a big sucker for gassers, but this 1965 Chevy C10 is definitely something that I can appreciate. It is an all steel short bed truck with very tough old school look, backed by tons of power, and it is built for the track. Jimmy Shine and his crew have done a great job on the build, and the owner Dave knows how to enjoy it.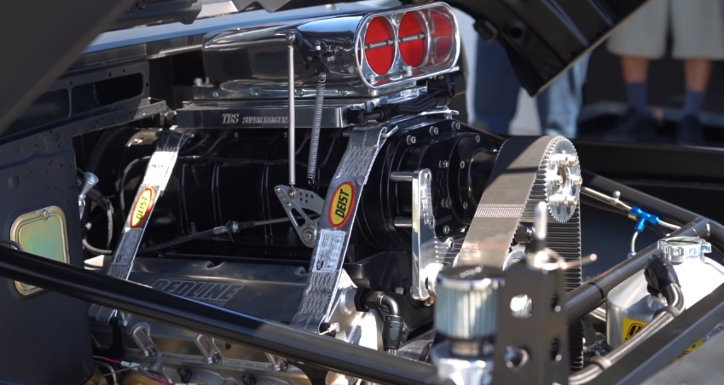 The gasser truck's engine bay is fitted with 548 cube Big Block topped with 14-71 blower sending nearly 1,000 horsepower to the wheels. The '65 Chevy C10 dips into the 5's on the 1/8 and is definitely capable of single digit 1/4 mile. The unique exhaust system is another thing to mention, but all I will say is, that thing is loud.
Play AutotopiaLA's video to learn more and see the Chevy gasser truck flexing muscle.
You May Also Like: Chevy Gassers Put on a Great Show at Byron Dragway