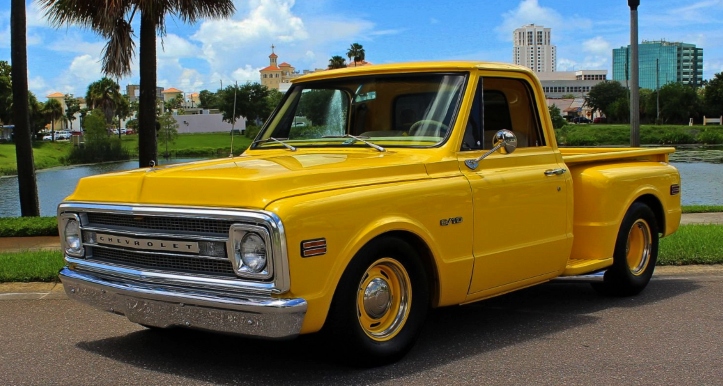 While pick up trucks were designed and used for work back in the 60's, today builders transform these into awesome hot rods. With its clean old school appearance and high performance powertrain, this 1969 Chevy C10 is a great example.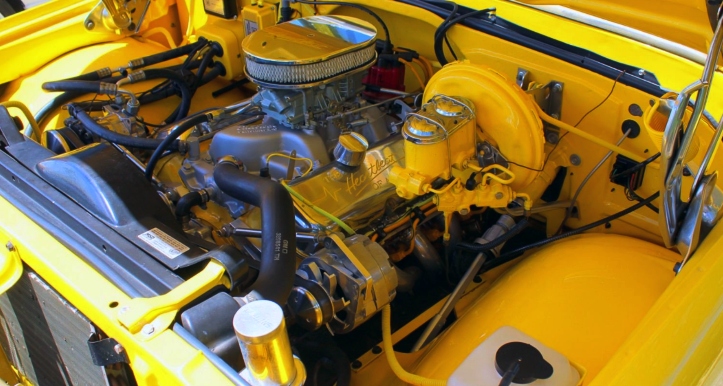 I am sure many would prefer another color, but when combined with tons of shiny chrome and 15-inch reversed steelies, the Yellow definitely make this 1969 Chevy C10 stand out. In case you are not impressed with the looks, the Big Block sounds will get you excited. Situated in a detailed engine bay is a 454 V8 dressed with Edelbrock Performer intake, Holley Double Pumper carb, and headers into dual exhaust.
Check out PJ's Auto World Classics video filmed when they had this '69 Chevy C10 for sale.
Don't Miss the Blown Big Block '69 Chevy G10 Build Story