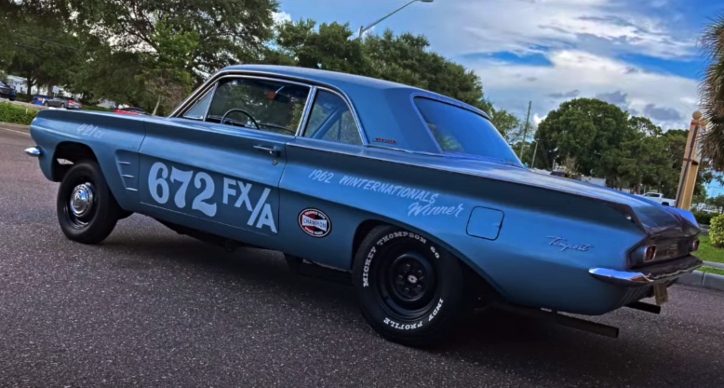 Knowing my followers, I believe many of you will remember the victorious 421 Super Duty 1962 Pontiac built by Mickey Thompson and piloted by Hayden Proffitt that won the two big NHRA events in that year. And if you do not, I bet you will remember Hayden racing the 409 Chevy after that.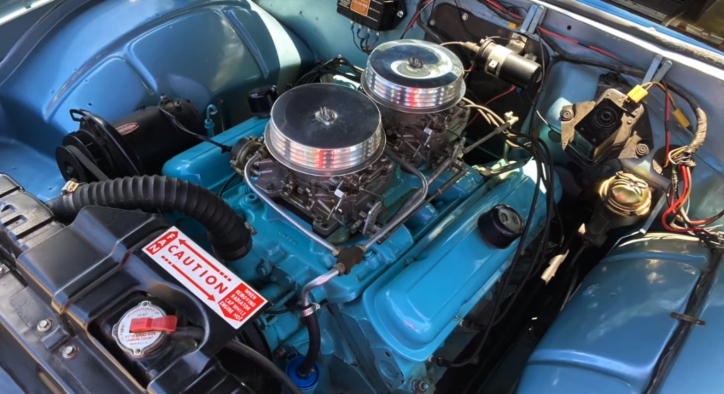 The 1962 Tempest A/FX car featured here is a tribute, currently owned by the well known within Pontiac enthusiasts Don Keefe. I have seen many historical race car recreations, but this one is truly remarkable. The 421 SD engine sound made my knees go weak, and the ride along part is a treat.
Play Muscle Car Campy's video to learn all and go for a ride in the 1962 Pontiac A/FX tribute
Did You See Joe's Blown Dual Quad 468 Pontiac GTO Story?