Seeing a classic Mustang on the Norwegian roads is not something common, but Svein Boe's 428 Super Cobra Jet 1969 Mach 1 is a very special stallion, that you could only see there. Watch the video I put together for his '69 Mustang and learn more on the car below.
The story of Svein Boe starts as many others. With a very distant dream of owning a classic Mustang. It was around 7 years ago when Svein felt like it is time to pursue his dream. He started to watch YouTube videos and read forums to get more familiar with the different models. After a while he figured the 1969 Mustang Sportsroof was his dream ride.
Reaching out to local experts to gather more information, Svein met a gentleman named Kjell Sele. Being the restorer of quite a few classic Mustangs, he educated Svein on the history of the car, and taught him what matters when you are on the market for a '69 Ford Mustang. A decision was made, it must be a 428 Super Cobra Jet Mach 1.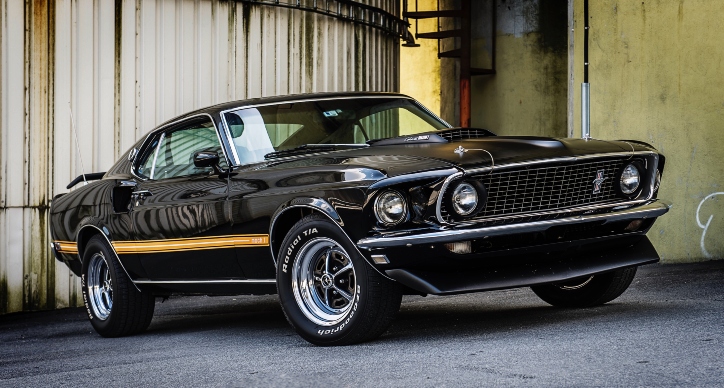 Svein bought a tag decoder book, he was reading documentation on the Mustang 428 Cobra Jet Registry. It became an obsession. His wife was not very happy about him spending so much time on the internet every night, but for Svein a lifelong dream was becoming reality.
From Marti Auto Works, Svein figured that Q-code (Non-Ram Air) 428 Sportsroof Mustangs were more rare than the R-codes. There are a total of 3,115 Super Cobra Jet Sportsroofs built, and out of those 1,274 were Q-codes. And the search began.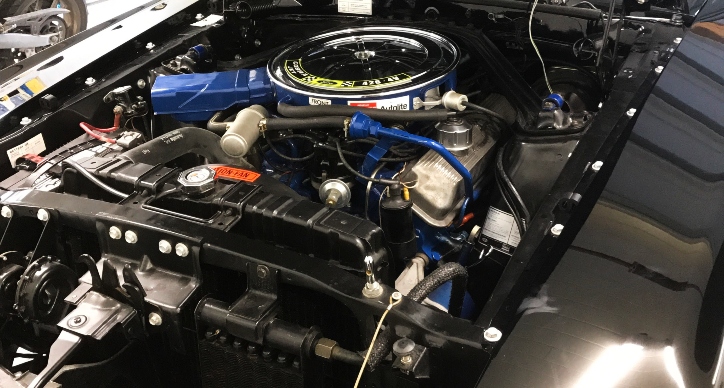 Going through pretty much everyone selling classic muscle cars in both the US and the EU, Svein came across a Raven Black '69 Mustang Mach 1 for sale in Virginia. It was a Q-code 428 SCJ with automatic transmission and W-code 4.30 rear gears.
At first Svein was not very impressed by the photos, but after he studied the car against the statistics, he realized it was a very special Stallion. He reached out to Svein Erik Aaserud who has one of the largest Ford Mustang collection in Norway. He went through all the documentation with Svein Boe, and confirmed it was a one of one car.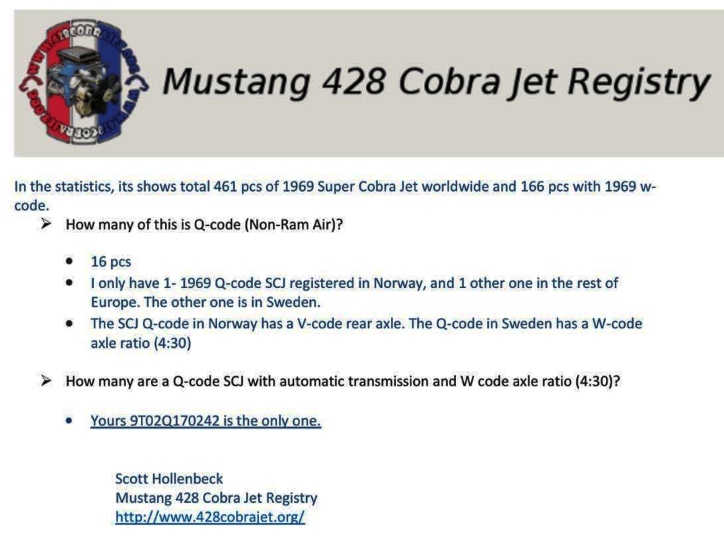 The 428 Super Cobra Jet 1969 Mustang shipping from Virginia to Norway was arranged on April 18 of 2017, and on June 20 the Stallion arrived. When Svein unpacked the car and checked everything he was more than satisfied. Fully restored in a professional manner. Original date stamp SCJ engine. Absolutely stunning all the way around.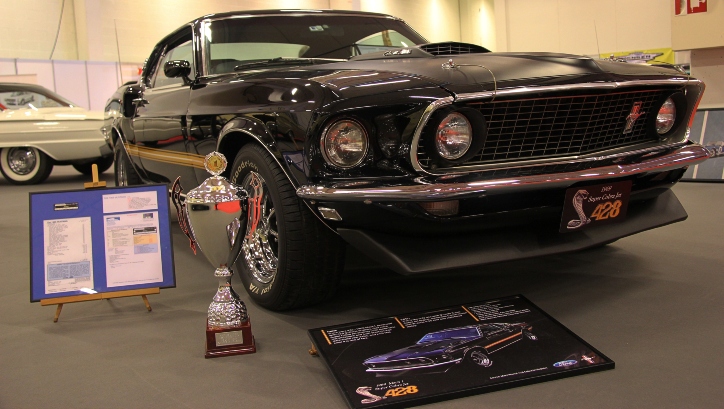 My wife really appreciated the car and my four kids are totally wild for it.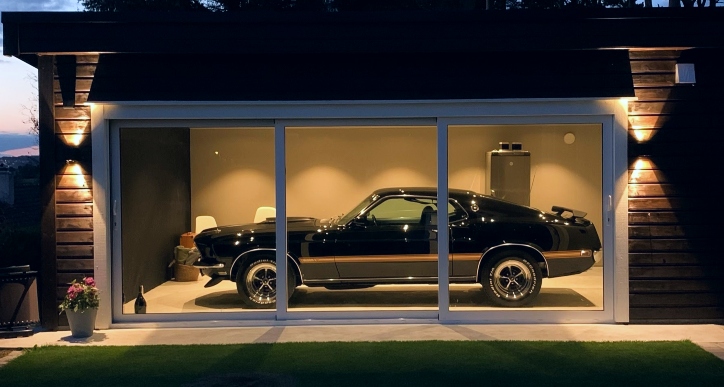 "I am interested in the history of my '69 Mustang and hope I can get in touch with previous owners. What I do know is that the previous owner is from Virginia and bought the car in New York in 2008. He performed a full restoration in 2010, and then parked the car in a garage. I have only the name of the previous owner, but not the contact information. I have asked the sellers agent in Roanoke, Virginia for help, but no information yet. I hope I can track the previous owners and get more of a backstory about the car.  For me obtaining all of this means a lot. Maybe Mustang members from Virginia and New York will help me get in touch with previous owners"
Did You See Dave's 429 Super Cobra Jet Ford Torino Story?