Not long ago we showed you Chris Challice's 408 Mopar Stroker 1965 Valiant Barracuda build which he owns for 30 years. Today we will take a look at his latest project. A 1989 Dodge B150 which many recognize as the coolest van in Canada.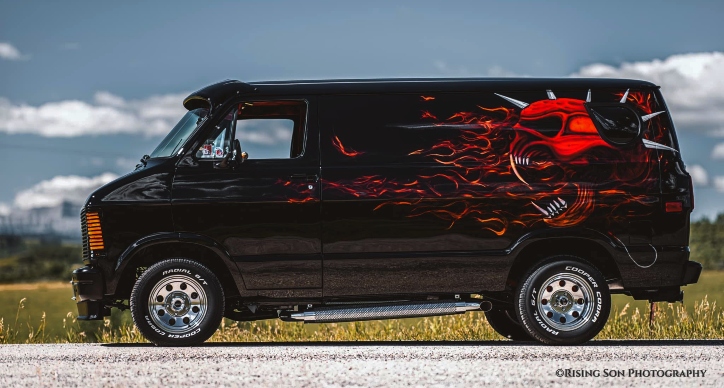 The Demon Boogie Van
Found in a farmer's field with a solid body, the 1989 Dodge B150 was stripped down to bare metal and transformed into one wild Boogie Van. I love that they used a lot of Mopar components in the build. Rear end, transmission, engine etc.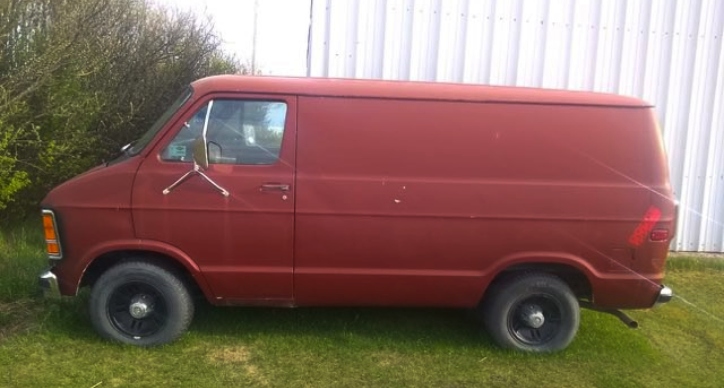 Originally a V6 powered B150, the Boogie Van now sports a well massaged 340 V8 out of a '72 Dodge Demon. That's where the name came from. Chris upgraded the small block Mopar with a Holley EFI, but did not have a recent photo of it. He's got an 8-track from the 60's playing his favorite heavy metal tunes. How cool is that?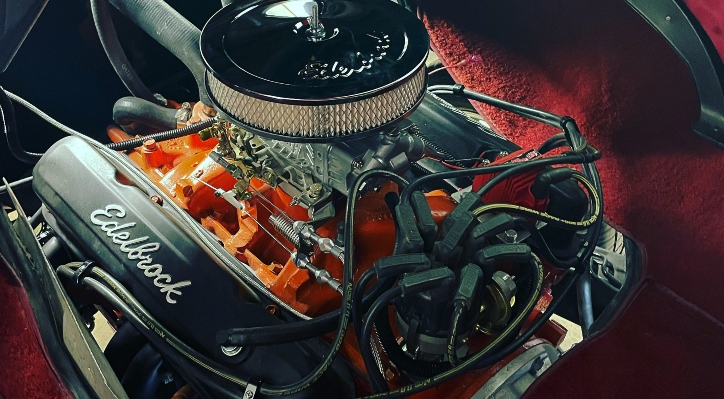 ---
"A perfect driving day will be to get up in the morning, have some big breakfast, jump in the van, and just drive"
---
Chris also sent me a cool video he did with the "Car People" YouTube channel. Check it out to hear his story, and see the 1989 Dodge B150 Boogie Van in motion.
Did You See the Dodge A100 "Mystery Machine" Van Story?