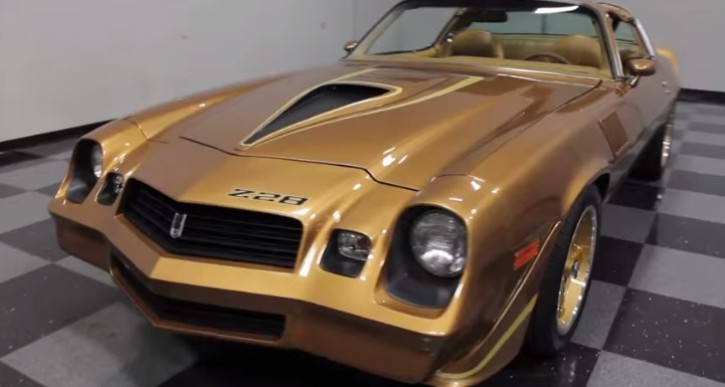 Awesome 1979 Camaro Z28.
This Chevrolet Camaro is one gorgeous example of the late 70's American muscle cars. You probably think: "What a cool restomod"….well this beauty is almost 100% original and it has less then 10 000 miles on it. It's so nice when you see a classic Z28 Camaro they way it was built it back in the day.
Stunning F-body with a beautiful paint job, every single panel is where is suppose to be, the original Camel sport interior is very fresh and when you pop up the hood of this awesome 2nd generation Camaro you will find a 350 cubic inch V8 engine ready to take over the streets.
Check it out. Watch, Enjoy & Share!