If you have been following Hot Cars for a while, this top notch pro street build may look familiar. It looks a lot like our friend Abel Garza's Blown 540 Big Block Z/28 Camaro, but it's not. This is a 1971 Chevrolet Camaro owned by Ken Paparella.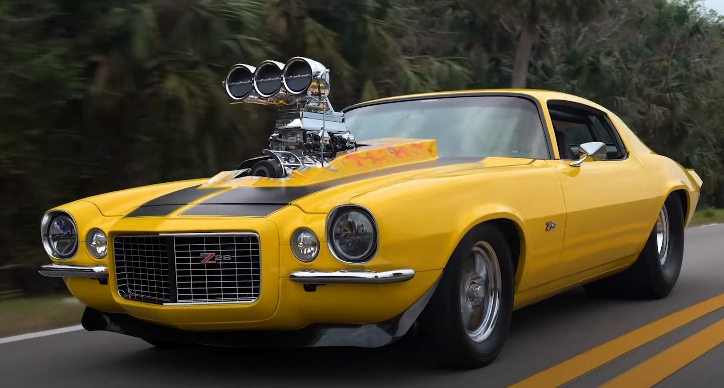 Ken Paparella has always been into Camaros. His previous project was a pro touring 1st Gen, and then he acquired this Gen 2 back in 2009. Influenced by his buddies who all had blower cars, he decided to transform the 1971 Chevy Camaro into a pro street machine. And man, he did hell of a job on this one.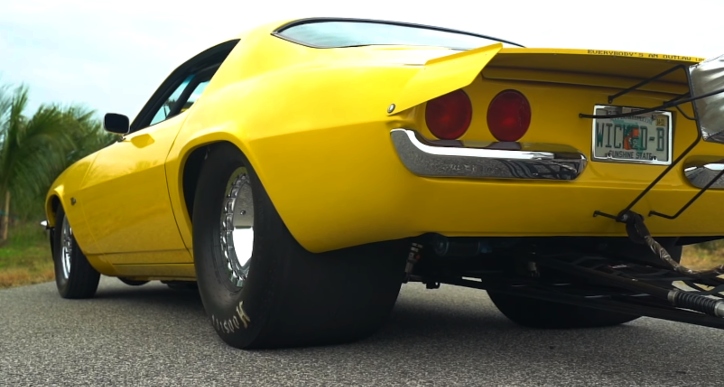 It is a true split bumper Z/28 Camaro with flawless paint and cool graphic on the hood. The interior is all business as you would expect to see in a high end pro street built muscle car. And those massive 33×22.5 Hoosier's wrapped around 15-inch wheels at the back require a lot of power to get moving.
---
If you're not scared when you're driving it, then it ain't powerful enough!
---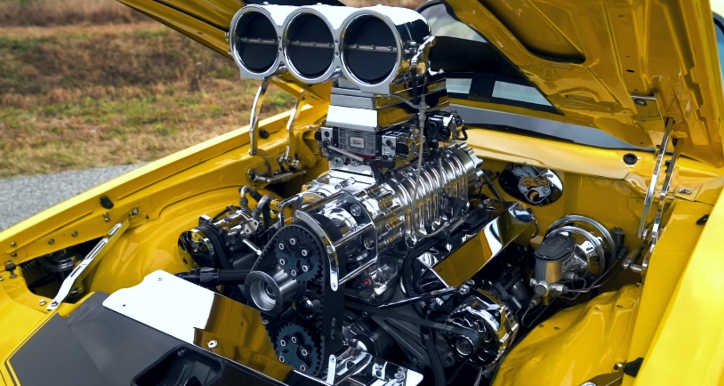 The engine bay looks like a jewellery box. It accommodates a beautifully detailed and stuffed with top shelf performance goodies Big Block V8 mill. Equipped with a 14-71 BDS Supercharger topped with a pair of 1050 Holley's the 1971 Chevy Camaro makes north of 1,000 horsepower. And that's on 6 pounds of boost.
My man Austin from Hot Rod Heaven USA did a cool video feature of Ken Paparella's pro street Z/28 Camaro. Check it out and wait for the ride along part.
Did You See Chris German's "Delirious" Camaro Build Story?