2003-04 Terminator Cobra – The Baddest Of Its Generation.
In this Hot Cars video we got ThatDudeinBlue test driving one of the coolest Ford muscle cars or race cars if you will. He jumps in that Stang while at the Mustang Week event held in South Carolina earlier this summer.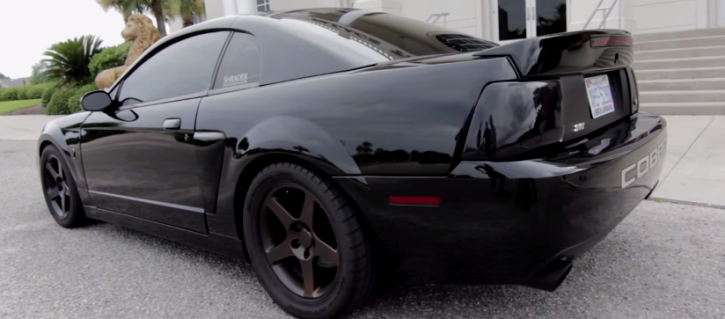 Those of you who are true Stang fans will agree that the 2003 Cobra is one of the best Mustangs in terms of vision and stance and this particular ride looks even meaner lowered on HR springs.
The 4.6 liter 4-Valve Supercharged V8 that pumps out 530 horse power and 525 pounds of torque is considered one of the best engines you can get for your bucks, sounds super loud and cool trough the Borla Attack and easily earns respect on the street.
It looks mean, sounds awesome and it's fast…Check out the Test Drive of this Mustang Terminator.
See also 550hp Cobra vs Two Motorcycles in insane drifting battle. Watch, Enjoy & Share!