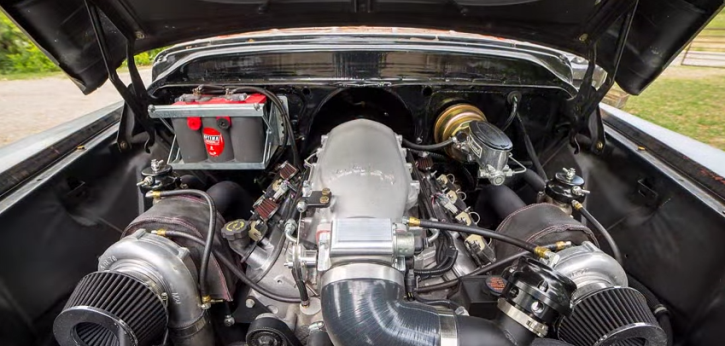 Super Fast Chevy Apache By Hales Speed Shop.
Caleb's Twin Turbo Chevy Fleetside is one of those hot rods that every old school pick up truck fan will totally fall in love with. Although the truck sets the tires on fire and runs pretty wild down the road Caleb is looking forward to add even more horse power.
The Chevy Apache is equipped with a set of 60mm Turbos by JDM, which allows the crew to play with the boost. The plan is to put a LSX engine once they blow the current motor. See Caleb sharing more details on his custom Chevy pick up with Corona in hand and smack the Like!
---
Did You See Rob's 850hp Blown Chevy G10 Boogy Van?
---