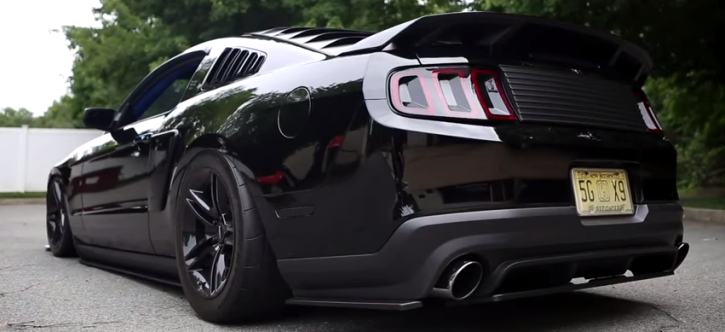 Ford Mustang Project Bagged & Blown.
This killer muscle car is definitely one of the sickest custom Mustangs you can see on the web. Started from stock 2012 model this dude has made this pony look totally off the hook in any aspect you can think of. Slick gloss black paint job, GT bumper, Saleen grill, Laguna Seca front splitter with supporting rods, huge Cervini cowl hood, Airlift suspension with 8 presets, RTR rear diffuser etc. the owner of this mad muscle car has spent big bucks on it, but it rocks. The supercharged V6's compartment and the interior are customized in a very cool way as well.
Check out this awesome video. Watch, Enjoy & Share!
More on Hot Cars: Awesome 2012 Ford Mustang by Hillbank Motorsports