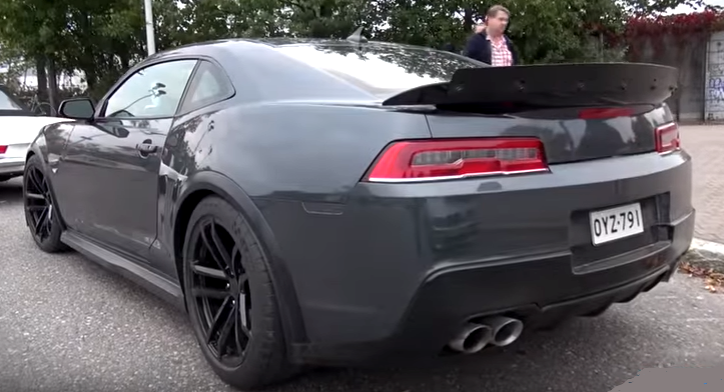 One Hell of a 5th Generation Camaro!
There is nothing hotter than an old school American muscle and there are no two opinions about it, but there are some very intimidating modern muscle cars that are worth taking a look at as well.
This customized 5th generation Chevrolet Camaro rocking a striking body kit and packing a high performing Supercharged V8 engine with terrifying sound is one of those beasts that turns heads as soon as it shows up.
Jamboolio have filmed this killer Gen 5 Camaro showing off the power of American muscle at a car show in Finland. Check out the video and don't forget to Share!
Gen 5 Camaros Doing Burnouts on Hot Cars
[sdonations]1[/sdonations]