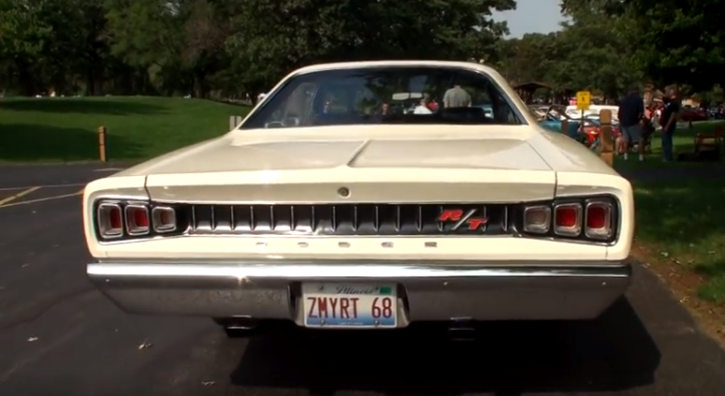 Rotisserie restored and looking like it has just came off the production line this White 1968 Dodge Coronet R/T certainly stands out with its gorgeous classic styling and extremely well preserved originality. Owner of this fabulous muscle car is a gentleman named Chuck Hufty who has been a Mopar fan since the age of seven when he had a chance to look under the hood of a Desoto and fell in love with the HEMI right away.
Today Chuck proudly shares the story of his immaculate 440 powered 1968 Dodge Coronet R/T during the car show in Huntly, Illinois. Check out my friend Lou Costabile's video to see and hear more of this gorgeous Mopar!
---
Did You See Steve Lowry's Outstanding 1969 Dodge Dart Restoration?
---
---

---