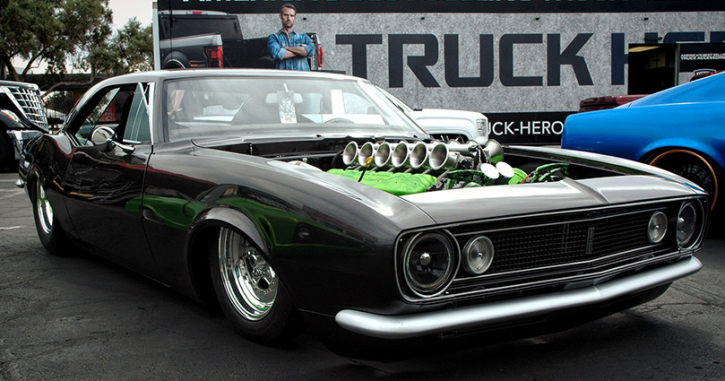 The Coolest Custom Gen 1 Camaro at SEMA 2016!
Not long ago Matt and Shane (owners of V12LS.com) began a project meant to take the engine craze to a whole new level. This is not another prototype which will only be seen at car shows, this V12 LS engine is actually about to hit the market very soon and was displayed at SEMA 2016 to make the hard core muscle car enthusiast aware of its existence. This innovative motor debuted under the hood of Mike Heim of Quality Custom Rides personal 1967 Chevrolet Camaro which attracted a lot of curious horsepower maniacs.
See the Full Boost's video to hear all about the V12 Powered 1967 Camaro. Watch, Enjoy & Share!
Superb 1967 Chevrolet Camaro Pro Touring Build