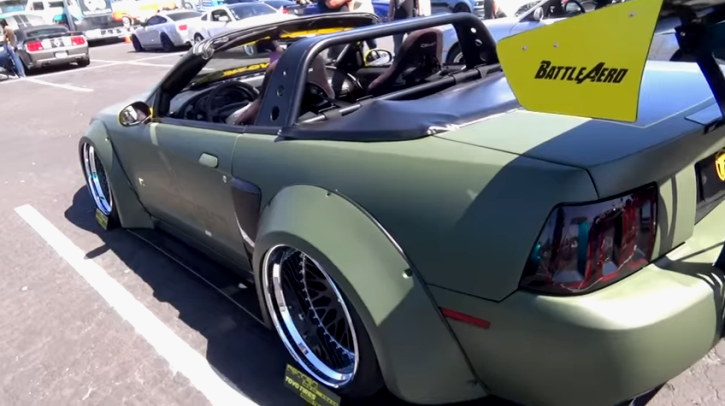 This Must Be World's Sickest SN95 Mustang!
Some of you might have seen this custom built 2000 Ford Mustang GT as it has been displayed at SEMA for the past few years and I am sure every fan of the modern Mustangs is familiarized with the Tru Fiber products. Although this is not a recently completed project I though you will be excited to see some details on this radical 2000 Mustang GT build by the owner Junior Garcia who is a Tru Fiber team member as well.
Check out the Mustang Connection's video and don't forget to Smack the Share button below!
This F1 Procharged 2000 Mustang GT Will Blow Your Mind