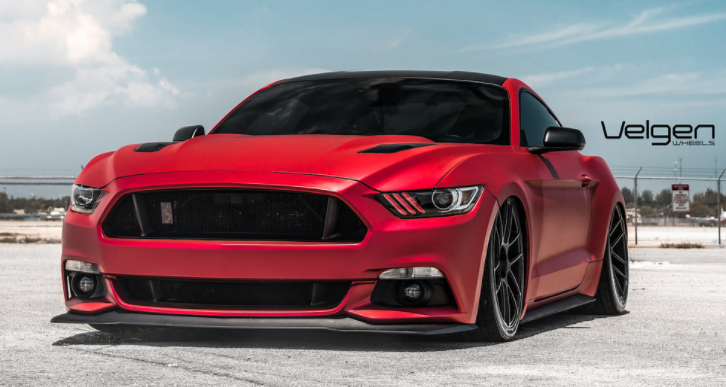 This Custom Mustang GT Has a Killer Look!
Although many of the modern Mustang enthusiasts were quite disappointed when Ford introduced the S550 platform with their argument being that this no longer looks like a muscle car, but more like the European sportscars the latest Ford Mustang model quickly became very popular all around the world and still remains one of the most customized vehicles.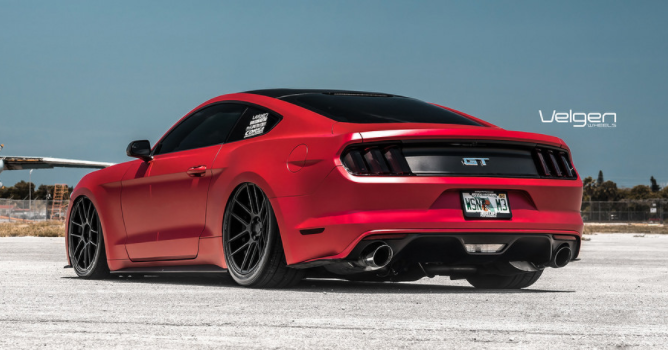 Here we have a stunning example of well customized S550 Mustang GT wrapped in Matte Red complemented by tinted windows, blacked out accents, 20-inch Satin Black Velgen wheels and what seems to be mandatory in 2017 – AirRide suspension.
Check out this awesome video brought to you by Velgen. Watch, Enjoy & Share!
1000hp S550 Ford Mustang Terrorize the Streets