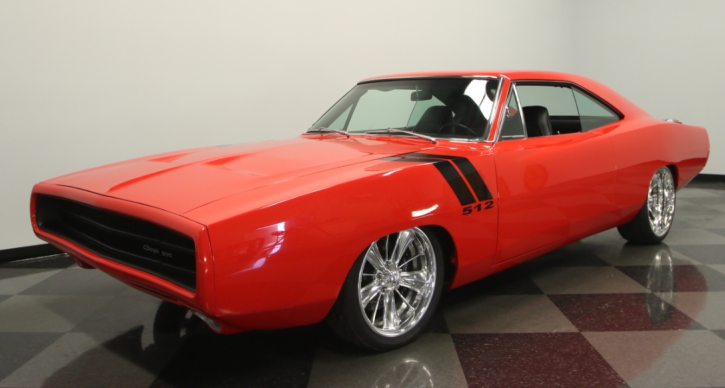 If You Like Restomods, This 1970 Charger Will Impress You!
Custom paint, interior, engine and tons of mods all the way around, there isn't much originality left on this 1970 Dodge Charger 500, but those who like restomodded Mopars will be thrilled by this build for sure. Customized to win awards or terrorize the streets you're looking at one of kind 1970 Dodge Charger.
The iconic body lines are nicely enhanced with concourse quality Bright Red paint, door handles and mirrors are shaved to create this butter smooth surface. The grill and rear end are touched as well contributing to the unique look of this 1970 Charger restomod and last but not least it sits on shiny Boyds billet rims that fits just right.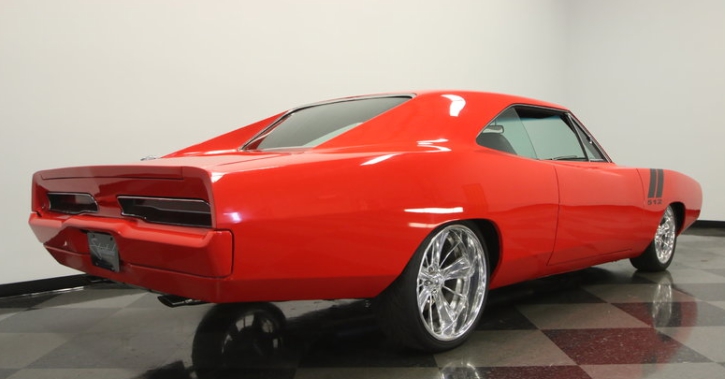 Inside you will find a Black interior that nicely matches the black stripes and grille of this custom built Dodge Charger 500. Considering that it's done by the skillful team of Legendary Interiors you have to expect some uniqueness as well and I'm sure the true Mopar fans will recognize the Hemi Cuda set up.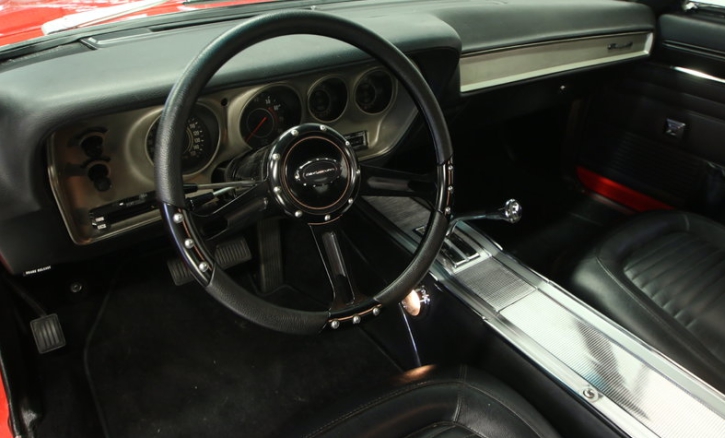 Now let's look under the hood of this Bright Red 1970 Dodge Charger restomod. The highly modified engine started life as a 440 V8 that has been stroked to 512 cubic inches, it's dressed with the best performance components available on the market and produces way over 500 horsepower controlled by a TCI Street Fighter 3-speed auto tranny.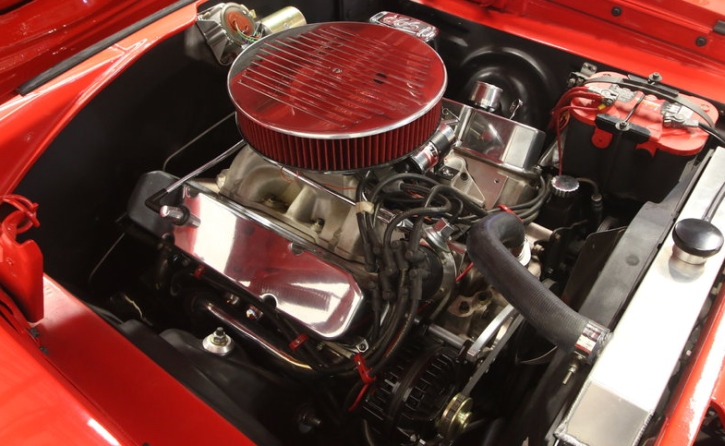 Check out the StreetSide Classics video to see this Mopar up close. Watch, Enjoy & Share!