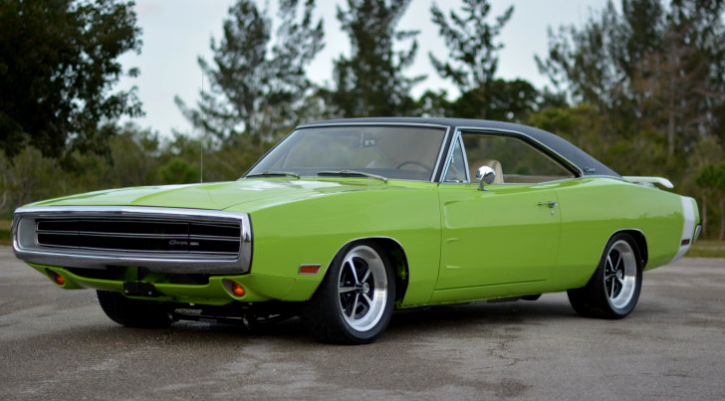 Sublime Green 1970 Dodge Charger 500 at Garage Memories!
Result of 7 years and over $300,000 invested this 1970 Dodge Charger build combines immaculate classic appearance and modern muscle car performance in a way that will impress even the Mopar purists. With only 39,000 original miles on the body and less than 200 since the project was completed this is pretty much a brand new 1970 Dodge Charger 500 but way better than it was back in the day.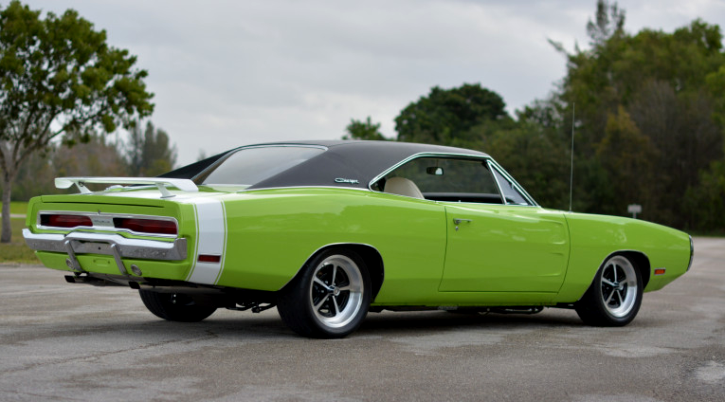 This Pro Touring 1970 Dodge Charger wears its factory original Sublime Green color, Black vinyl top and enhanced White leather interior. The power comes from a built all aluminum 528 cubic inch HEMI V8 engine with Holley full sequential fuel injection system capable of 670 horsepower and 660 pounds of torque controlled by custom 727 TorqueFlite with Dana 60 rearend.
Check out the video and please don't be selfish – Share with Friends!