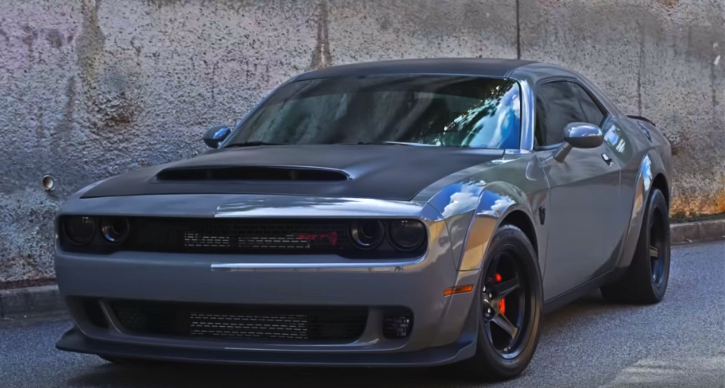 Attention! This is no Hell Kitty or a stock 840hp Demon! This is the Vengeance Racing built Dodge Demon that kicks in 1000 horsepower to the wheels and 1200hp to the crank, yes this modern Mopar is Bonkers! While for the last 10+ years team Vengeance specializes in LSX engines tuning, they have been asked by a good customer to put together a performance package for his brand new Dodge Demon in order to take it to the 4-digit horsepower range (for some people 840hp isn't enough).
As their customer didn't want to have Nitrous or Methanol injection Vengeance Racing have decided to do the job with a supercharger upgrade. The VR1200 Dodge Demon package includes: Whipple Industries 4.5L supercharger, Whipple 180mm "big bore" throttle body and intake kit, Kooks longtube header system and connection pipes, ATI 10% overdrive harmonic ballancer, Gates 10-rib HD supercharger belt, Fuel Injector Connection 1,300cc fuel injector set, Triple-pump in-tank fuel system and Custom ECU Calibration.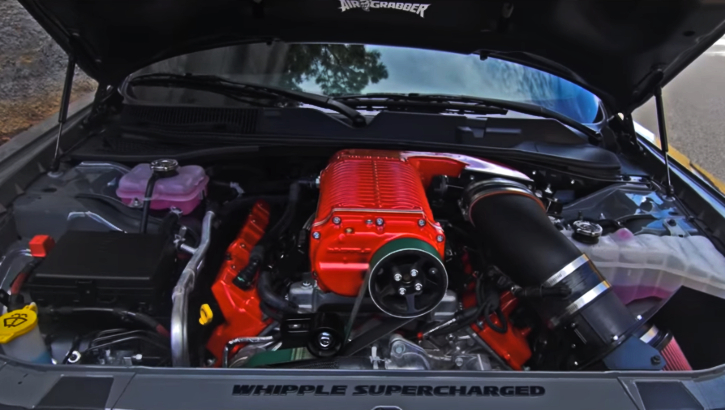 The results are astonishing: With the VR1200 package the Dodge Demon shows 1005 rear wheel horsepower and 850 pounds of torque on the dyno running on E85 pump gas. To learn more details and see how this beast performs on the street watch the video brought to you by "That Dude In Blue" and be sure to smack the Like button below.