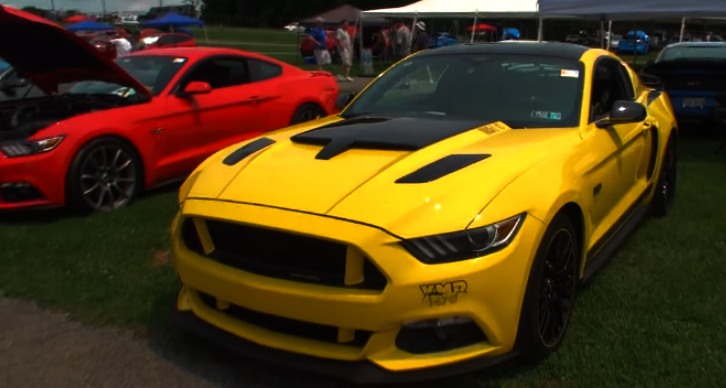 Lifetime Ford guy, big fan of the Mach 1 and member of the Yellow Mustang registry since 1999 Chuck Venezia has been dreaming of building a modern version of his favorite classic pony car. He has purchased this 2016 Ford Mustang brand new, decided to do a '70 Mach 1 Twister Speical tribute and as you'll see Chuck has done a great job.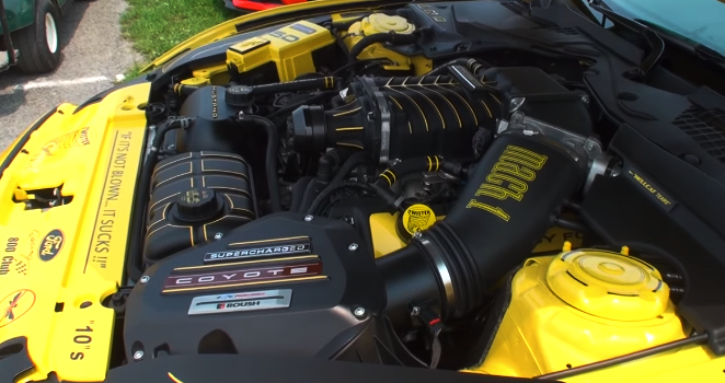 The paint scheme, original badging, cool decals, spoilers, louvers it's all there plus some extra custom touches and on top of the unique look and stunning interior Chuck's modern version of the Mustang Mach 1 Twister Special is equipped with a Roush Supercharger giving his stallion 800 horsepower.
Check out the video to see all about the 2016 Mach 1 Twister Special and smack the Like!
---
You May Also Like Steve Higginbottom's BlackedOut 2017 Mustang GT
---