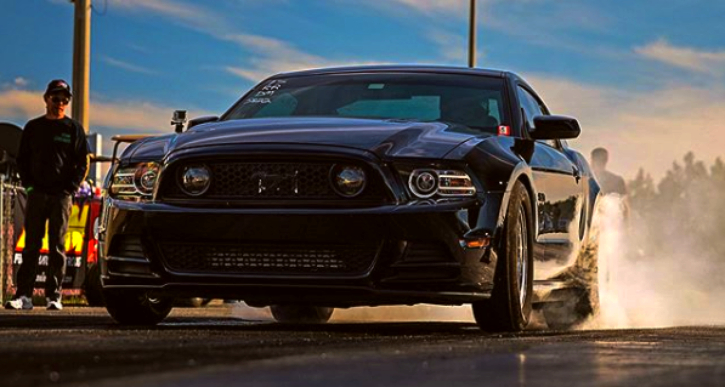 If you follow the drag racing scene closely you have probably seen Brian's wild 2014 Ford Mustang GT as he has been attending major events like TRC's Carmageddon, Street Car Takeover and Ford Nats for the last few years competing against some of the toughest cars in the game.
Brian's Black 2014 Mustang GT has that intimidating street car look backed by over 900 horsepower and 950+ pounds of torque on a factory Ford motor boosted with a single turbo and controlled by a stick shift 6-speed. Of course, the Stallion has plenty of upgrades, but 9-second quarter mile is a great time.
Check out the TRC's video to hear all about the set up and see this beast flexing muscle!
---
Yo May Also Like Steve's Blacked Out Musttang GT
---