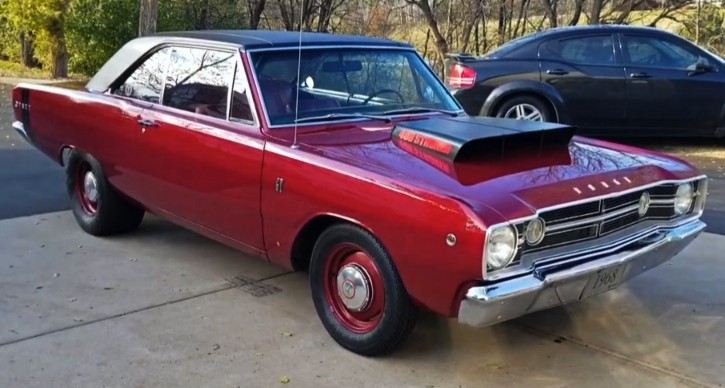 I know many of you would prefer a nicely build A-Body Mopar over a Charger or a Challenger for various reasons and here we have one awesome example. This 1968 Dodge Dart packs a 10:1 compression 408 Stroker motor enhanced with Edelbrock cylinder heads and 244/248 Howard Cam w/.575 Lift and 108 LSA. The muscle car has been mini tubbed to fit the 15×10 wheels at the back wrapped in 28×12.5 Mickey Thompson tires and definitely has a great stance. Last but not least the owner/builder have installed a Hooker Aero Chamber mufflers with 3 inch pipes rather then Flowmaster, which most people use and I have to tell you the 1968 Dodge Dart sounds orgasmic.
Check out the video to hear the exhaust sound and tell me if I'm right or wrong!
---
Did You See Ben Sambrano's 750HP+ Dodge Dart 408 Stroker Build Yet?
---
---

---