I know very few Mopar purists will like this custom 1967 Dodge HEMI Coronet as the classic has been chopped and has tons of mods, but when it comes to hot cars, Dave Kindig surely builds some of the hottest, so we can't pass on this one.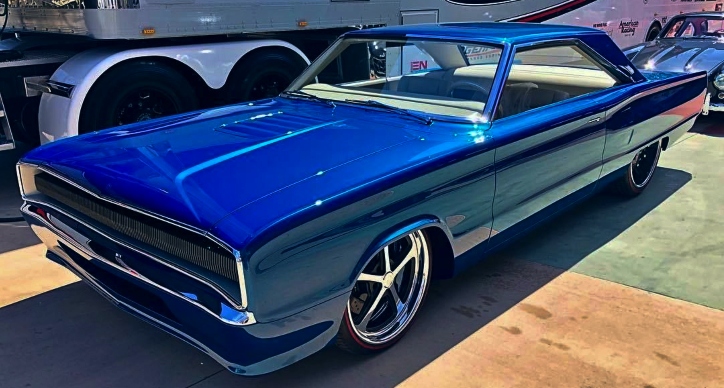 In fact, Vinnie Massaro, owner of this '67 Coronet is a returning customer who had a Mr. Norm's 50th Anniversary GSSR Dodge Challenger done at Kindig It Design and was fascinated by their work. For this build, the passionate Mopar enthusiast decided to give Dave and his crew a test by asking them to transform a boxy B-body into a hot rod that will astound everyone.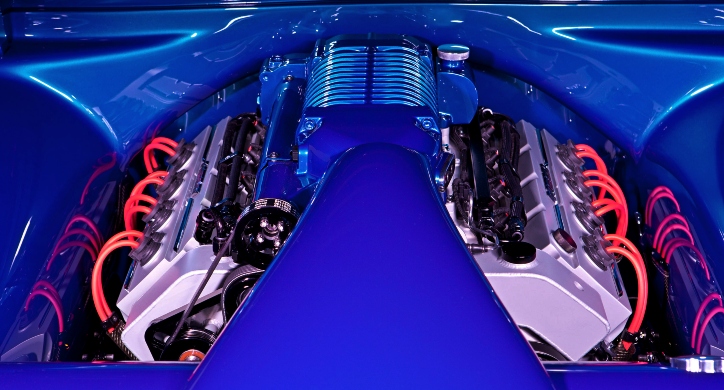 Started with a numbers matching 1967 Dodge Coronet R/T 4-speed (I know it hurts), this Mopar now sits on Art Morrison chassis and one-off wheels wrapped in low profile Red line tires, reminding us of the period this muscle car was born.
The astonishing Blue color is called Deep Veridian, while the JS Custom interior is upholstered in Dolphin leather. The engine is a Whipple supercharged Gen 3 HEMI producing over 700 horsepower and 680 pounds of torque sent through T56 Magnum transmission and Strange 9″ rear end.
Check out my man Scottie's video to see the Kindig It 1967 Dodge Coronet up close.
Did You See Terry Sprague's Dodge Coronet 500 Story?