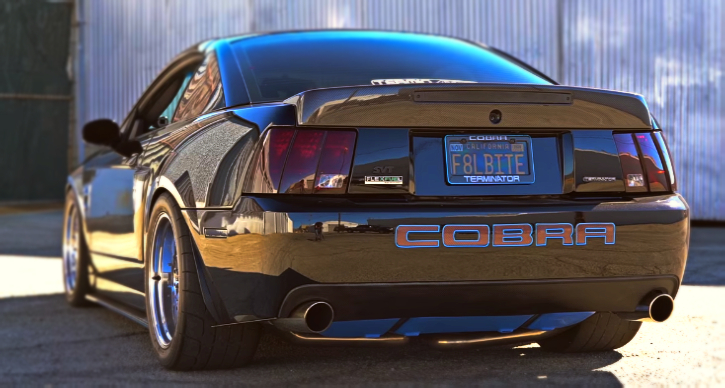 If you are a fourth generation Ford Mustang owner, this 2003 SVT Cobra Terminator will blow your mind. It has nice paint, wheels and stance and there are some body mods that really sets it apart. The owner has done some cool custom touches on the interior as well, but when it comes performance, this thing rocks.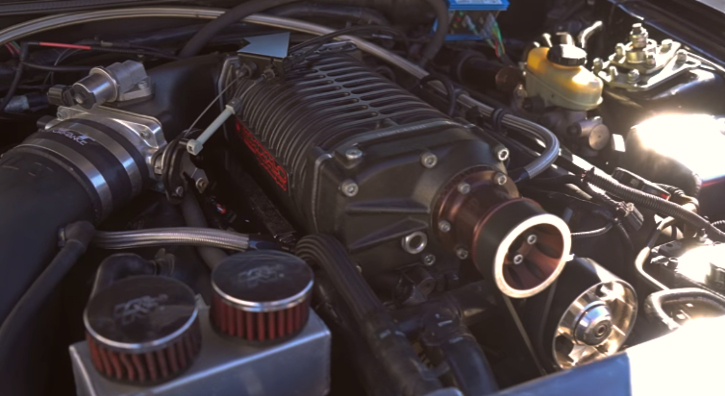 The modified Cobra Terminator 2003 Mustang factory Ford V8 engine is dressed with top performance goodies and equipped with 2.9 Whipple Supercharger to kick in over 700 horsepower to the wheels. The wide tires are shredded with ease and the custom exhaust sound is intimidating.
Check out the AutotopiaLA's video to see this brutal SVT Cobra Mustang in action!
---
Did You See Ed's 600 horsepower 1969 Ford Mustang Build Video
---