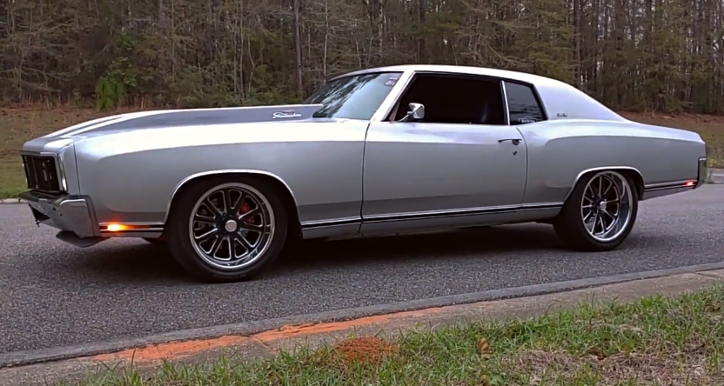 The looks, the sounds, this 1970 Chevy Monte Carlo named "SELENE" is one wicked street machine. The US Mags Rambler wheels look great combined with that body color and tinted windows, while the hood makes it more aggressive.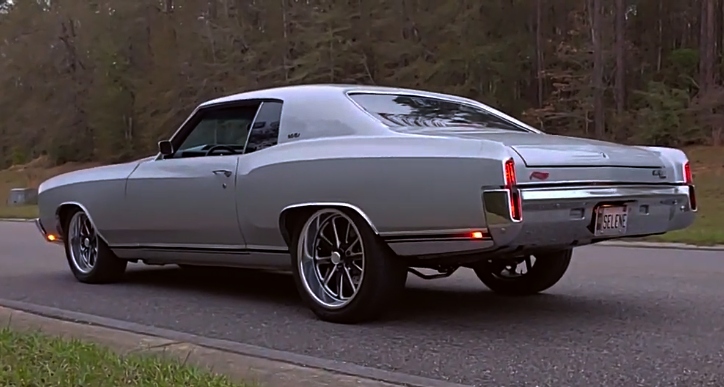 The power comes from a 468 Big Block Chevy, which according to the owner Thomas Rorex makes around 650 horsepower. You won't see the Monte Carlo flexing muscle, but will hear the Black Widow exhaust with Neighborhater mufflers.
Play the video to see and hear more of that angry 468 Big Block 1970 Chevy Monte Carlo!
Did You See Joe's Blown 468 Big Block Chevy Powered GTO Video?