I have featured quite a few Father & Son builds during the years, and I really love those. While the articles are about hot rods, the human aspect of the story is equally captivating. Today's story is about a 1967 Chevy II Sleeper built over spring break by Mitchell Taylor and his 14-year old daughter. That's even cooler!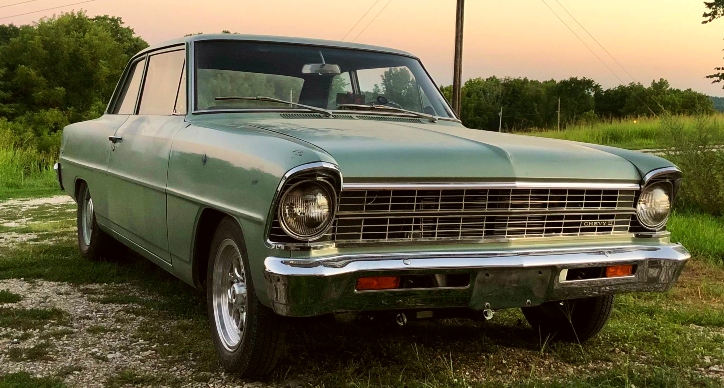 Mitch & Haley Taylor's 1967 Chevrolet
Mitch bought this 1967 Chevy II from the original owner many years ago, and just cruised it around every once in a while. It was a factory six cylinder car showing 30,000 miles on the clock, but not really something you could have fun with.
Things changed when Mitch quit racing his X275 drag car, and wanted something to play with on the streets. The 1967 Chevy II seemed like it will make a nice sleeper and Haley showed some interest in it as well. Mitch figured it would be great to show her some fabrication and welding skills along with engine and trans build.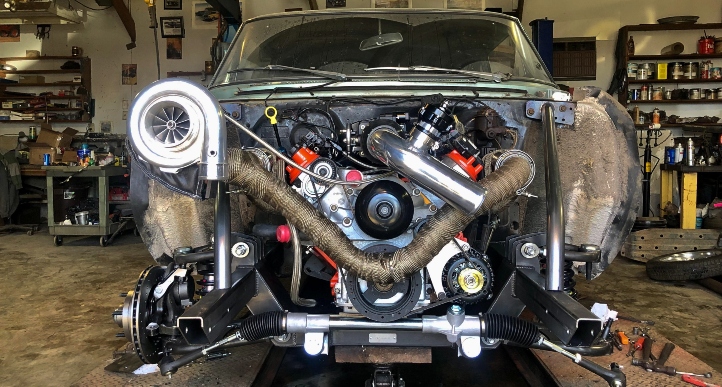 ---
The '67 Chevy Sleeper project began. All the work was done in Mitch's shop and below are the specs as he shared it with me.
---
It's a pretty simple combination. Gen 4 5.3 liter engine 11:1 compression gapped rings for boost with a Stage 2 cam. Ported heads and 1219 springs, Injector Dynamics 1000cc injectors, twin 340 in tank fuel pumps, 80mm single Billet turbocharger with custom hot and cold side.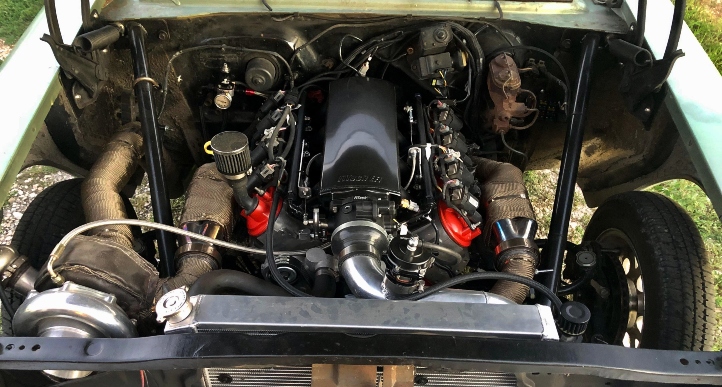 "It makes around 800hp at 13psi. Enough to completely fry the tires at 80mph on the interstate. The Chevy II is plenty of fun now, and pretty popular at local cruise-ins"
The power is transferred through Powerglide transmission with harden shafts, and trans brake with a 3600 PTC converter. Mitch has also upgraded the '67 Chevy front suspension, installed better axles and a 3.08 geared posi rear end.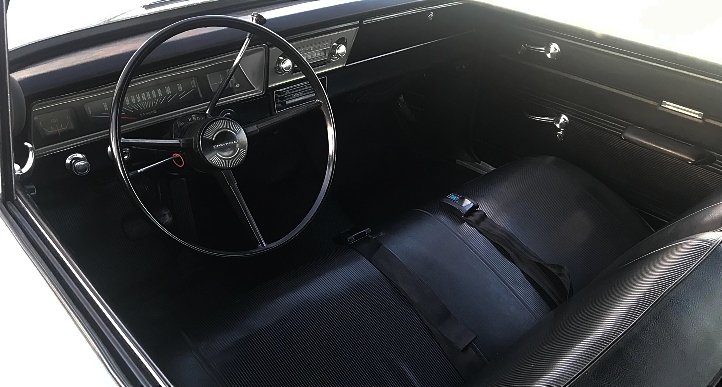 On the inside the Chevy II looks exactly like it came from the factory. 100% stock interior with the shifter still sitting on the column. When I asked Mitch about any exhaust mods, he said: "No, the Turbo is the muffler! It's actually not too noisy until you build boost, the whistle is the loudest part".
Did You See Rachel's 1963 Chevy Nova Race Car Story?