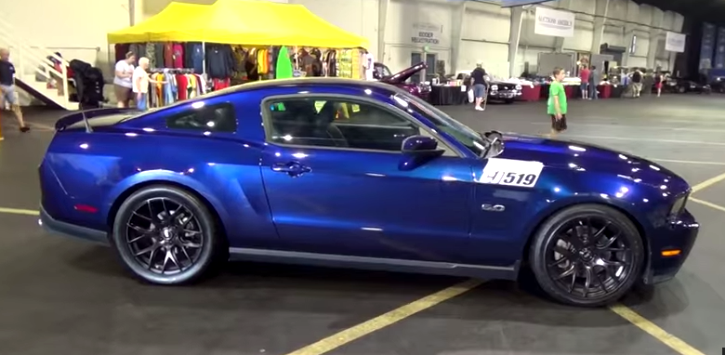 Modified 2012 Mustang CJ519.
The guys at the BrenSpeed shop have done a really interesting custom job on this 2012 Mustang inspired by the Cobra Jet Mustangs offered by Ford. The majority of the work of course is performance oriented, which include their brand new CJ 519 package. Although the Mustang is street legal it is set on Cobra jet springs and equipped with a drag race suspension package, meaning that you could use it as a daily driver, drag race car or even set it up for a road course. There are a few custom body and interior touches, but most of the upgrades are hidden under the hood. The brand new CJ 519 package includes the Ford Racing Power Up kit calibrated by BrenSpeed allowing the 5.0 motor to push 520+ horsepower.
Check out the video for all the info. Watch, Enjoy & Share!