Stunning 1968 Camaro Z28 Custom!
General Motor's reply to the Ford Mustang, the 1968 Camaro was Chevy's affordable muscle car. Here is a custom built Camaro Z28 that delivers on performance, convenience/comfort and stunning looks in spades. Painted with a Bright Rally Green metallic with accented Z stripes lend this Camaro restomod an aggressive appearance. With a clean metal fit and equally nice undercarriage, this remodeled Rally Green Chevrolet Camaro looks like it's ready to redefine metallic chic.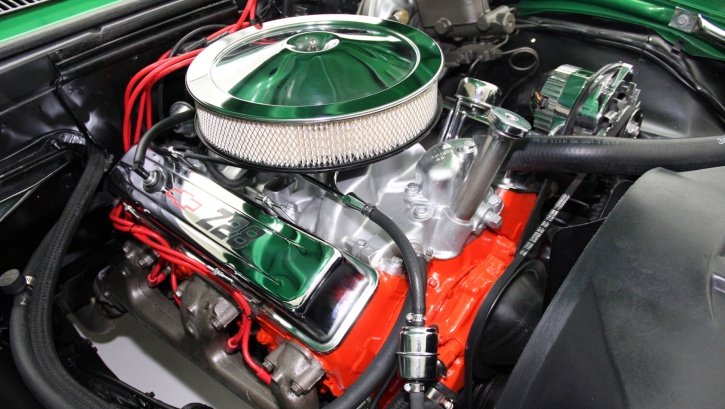 Coming to the engine, this 1968 Camaro Z28 custom comes with a 290 horsepower 302 V8 engine. The muscle car boasts muncie four speed transmission, power disc brakes, power steering, a twelve bolt posi-traction rear end and a rally pack. The posi-traction uses a number of clutch plates that allow independent rotation of the axle in turns. When one of the wheels is spinning, there is no power loss to the wheel that's not spinning. The rare aluminum intakes, which were designed and built by Winters Industries, has the classic "snowflake" logo on it. It also has the famous double hump cylinder heads, which are one of the best stock heads for racing.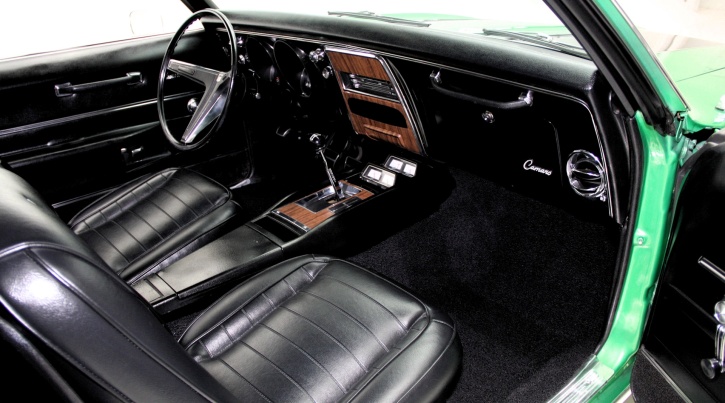 Image Source: admcars.com
As for the interiors of this restomodded 1st generation Camaro, it has beautiful deluxe black interior. The sleek cockpit has a tic-toc tachometer, clear gauges and comes with the option of a center console that is completely wood trimmed. The 1968 Camaro rolls on a set of BF Goodrich radial T/A hot-rod tires with great steering response and lateral stability that makes the car grip on to the road like a dream. It brakes and handles like it is nobody's business. The rally rims give this Green Chevy Camaro major league curb appeal. The only thing I would do to this Z28 Camaro if it was mine is to get customised 3d gel number plates for it.
Check out the ADM Cars video to see and hear more of this stunning 1968 Chevy Camaro!