Hidalgo Mustang – Rene Turrek's 1st Muscle Car!
After Rene Turrek became famous with his incredible color changing paint jobs done to several sports cars, the German Graffiti artist puts his hands on Torsten Meyer's Ford Mustang GT and creates another masterpiece called "Hidalgo" as the car is a tribute to the Mustang from the novel.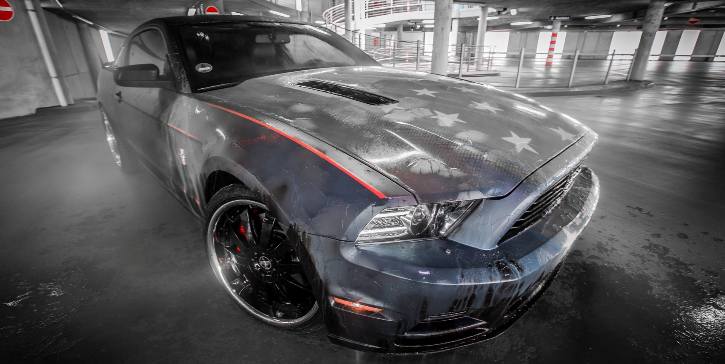 Rene has spent more than two weeks to paint this Mustang GT with great attention to every detail. On the hood of the muscle car under the Matte Black finish is an American flag with stars and stripes which extends over the entire vehicle.
The passenger side features the outline of the Ford Mustang emblem, the running horse. You now need warm temperature higher than 28 degrees Celsius, and then the artwork is visible. This can be achieved by the sun light or hot water. When it then cools down, the Hidalgo Mustang is Matte Black again. Absolutely amazing!
Check out the video provided by the owner Torsten Meyer. Watch, Enjoy & Share!
You Might Also Like on Hot Cars: Insanely Loud Ford Mustang GT Convertible